Staff profile
Greg Fuller
Network Operations Manager
---
Contact
37A Lanigan Hall
315-312-5750
gregory.fuller@oswego.edu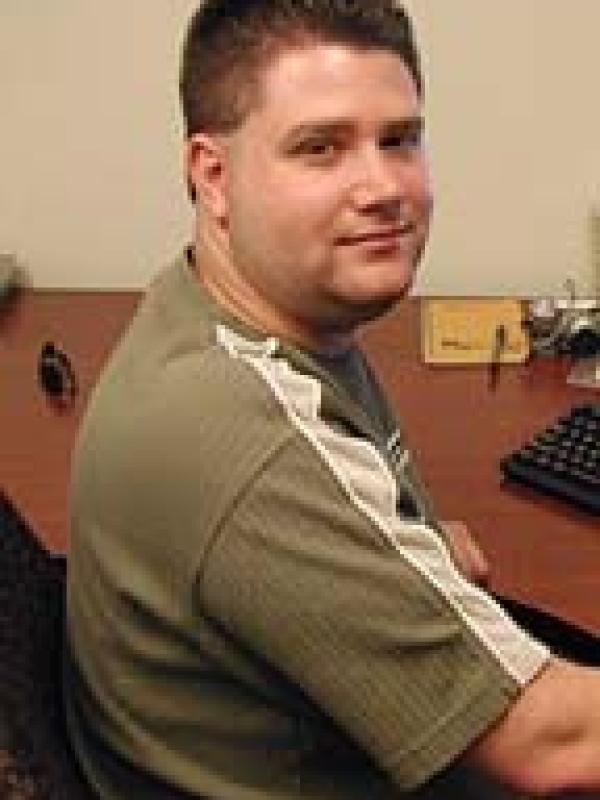 Greg began his career at SUNY Oswego as a student employee in 1992. He was hired full time in 2000 in his current position. Greg began his education at Herkimer County CC and graduated from Ithaca College in 2000 with a degree in Communications – Radio/Television.
As Network Manager, Gregory oversees all aspects of the operation of the campus-wide network and all external data connectivity services. This includes primary responsibility for designing, maintaining and supporting the network hardware including switches/routers/firewalls/bandwidth managers/etc. Gregory manages network security with the support and maintenance of firewalls and secure device configurations, and also manages Digital Millennium Copyright Act notices and network incident and response handling. Gregory also designs, maintains and manages the various services that monitor and support the network such as DNS, DHCP, CiscoWorks, etc. He also provides leadership and manages the Network Technician staff and their day-to-day responsibilities.
Gregory holds a Cisco Certified Network Associate professional certification.