Visually Manage Your Projects With Microsoft Project
CTS is happy to announce that Microsoft Project is available to install on all SUNY-owned computers at no charge to departments.  If you are interested in installing it on your faculty or staff SUNY-owned computer, there is an easy self-install option available (see info below).  If you are interested in using it for a class and would like it installed in a computer lab, please submit a request through the Help Desk (315.312.3456, help@oswego.edu).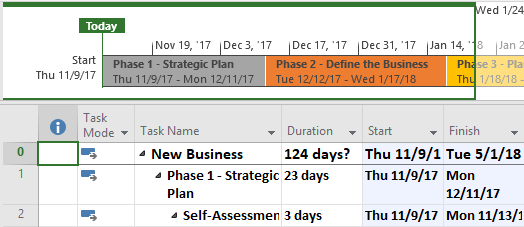 Behind successful projects are great teams that have worked hard to accomplish an overarching goal. Perhaps that project is planning for an event, implementing new software for your department, publishing a book, conducting research, or changing a process.  Whatever it may be, projects generally mean you are moving the institution, your department, or yourself forward in positive, potentially new directions.  
Every project needs some type of organization to make sure the proper steps are taken at the right times to meet the end goal on the desired date.  One way of managing those details is through software that lets you visually see the steps needed, when they are needed, and the resources needed for completing them. Microsoft Project is one of those tools.
What kind of features does Microsoft Project include?  
Project Planning
List every step of the project as a task with start and end times.
Use pre-configured templates available within Project including annual report preparation, new business plans, moves, and training rollouts.  In the image, below you will see the template for a new training initiative.  Each major step of the process is outlined with sub-bullets for the tasks needed to complete each major step along with start and end times.  The linear calendar to the right of the tasks, allows one to visually see when each step starts and stops.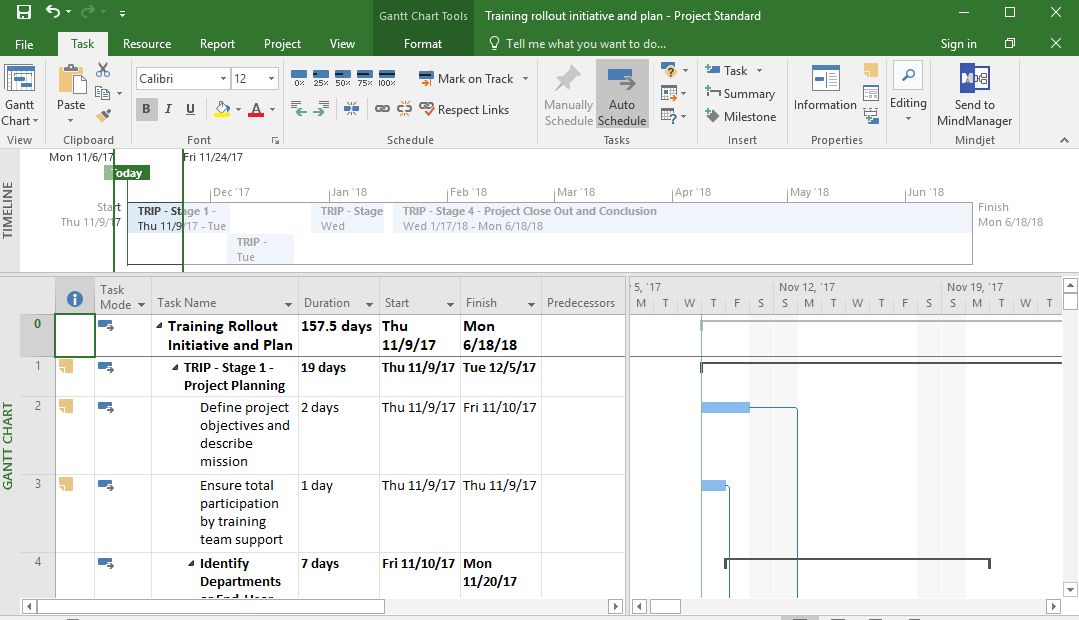 Resource Planning
Use the resource sheets to outline the people that are needed for your project, their compensation, how much they have worked, and to balance allocations.
Use the resources to assign tasks to and get a full understanding of how much time is required and budget needed.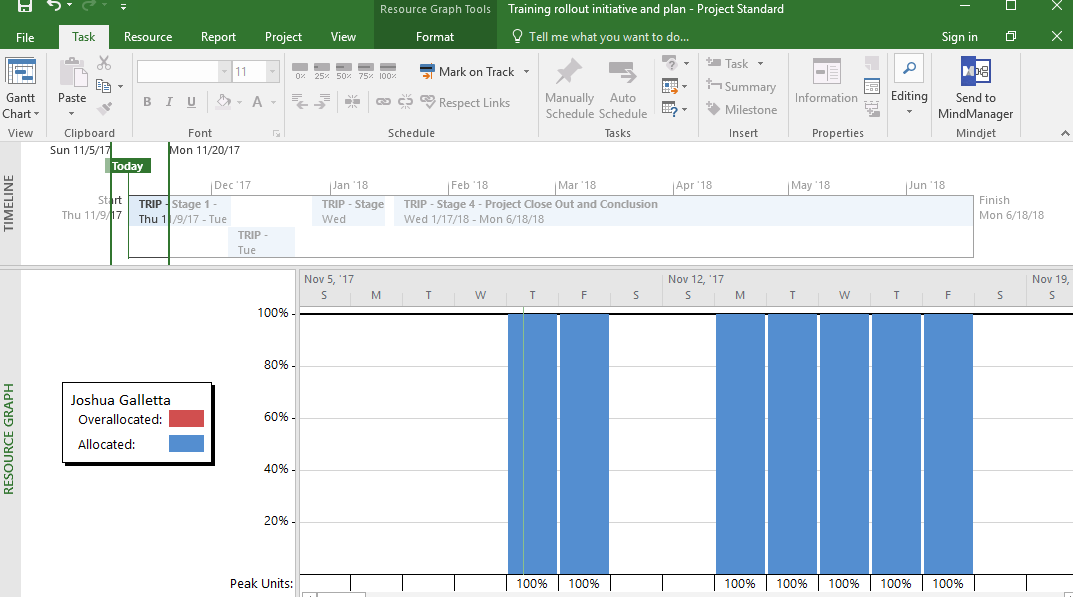 Calendar
View all the project tasks from a calendar view to visually see all the tasks that need to be completed now and in the future.
Where can I go for training on how to use Microsoft Project?
Lynda.com has some great tutorials on how to start utilizing all of the features within Microsoft Project.  There are a lot of features available, so start small and then build on new features as you continue to learn.
How do I install Microsoft Project on my SUNY-owned computer?
Faculty and staff can utilize the self-install option available through LANDesk to install Microsoft Project.  Here's how:
From the Windows Start menu, select LANDesk Management -> Portal Manager.  In Windows 10, it looks like the following: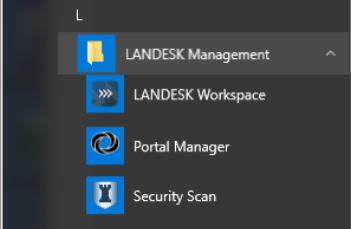 From the Window that opens, double-click on "Microsoft Project 2016."

The application will now download and silently install on your computer.  It should take about 3-5 minutes to install.  Once installed, you may access it from the Windows start menu.  It will be listed as "Project 2016."
If you have any questions about Microsoft Project or how to get it installed, please contact the CTS Help Desk. (315.312.3456, help@oswego.edu).