Visiting Assistant Professor Call for Computer Replacements Starts November 1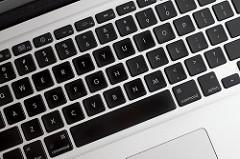 Visiting Assistant Professors (VAPs) can now request an updated computer.  CTS announces this call every year to ensure VAPs have access to updated hardware and software. Computers can be replaced with either new or used equipment depending on VAP length of term in that role.  This year's call starts November 1 and ends on November 17.
What are the criteria for a VAP to be eligible for a new or used computer?
Any VAP that has worked for the College three or more years as a VAP and whose machine meets the age requirements will be eligible to receive a new computer.  Others will receive a gently used desktop computer.

An academic department is one considered to be in CLAS, CMA, SOB, or SOE.

Computers to be replaced must have been purchased prior to 9/1/2013 (please contact Inventory Control at inventory@oswego.edu if unsure).

The SUNY Tag of the replacement machine is required.

The cost of the replacement machine with the standard set of software will be covered by the College.  Any additional costs will be assumed by the department.
How do I get started?
Requests will need to be submitted from the Help Desk Self Service website.  Please follow the instructions below.  Requests must be submitted by November 17, 2017.
In order to make a request:
Go to www.oswego.edu/help and click on the "Self Service" button on the left side of the page.

Login with your Laker NetID

Click the "Employee Services" link from the "Service Catalog" area.

Click the "VAP Computer Replacement" link and continue with the submission.

If you are submitting a request on behalf of someone, please enter the person's name in the "Requested For" field which will be displayed on the checkout page.
What happens after I submit a request?
Each request will be reviewed to ensure it meets the above criteria.  After a request has been evaluated, an email will be sent to the requestor of the status.   Please note fulfillment of approved requests is about a six month process.  Another email will be sent at a later time when the machine is ready to be installed.  In addition, please note the following:
Upon the install of a new/used computer, the old one will be removed from the department.

Fulfillment will be prioritized based on the age of the machine and history of incidents and will occur over the course of six months.
What if I am not eligible this year, but my machine is having problems?
Please touch base with the Help Desk so we can help troubleshoot what is happening with the machine.  The Help Desk can be reached at 315.312.3456 or help@oswego.edu
What about the call for faculty computer replacements?
The call for faculty computer replacement (FCR) will be announced December 1.