Upcoming Changes to myOswego
Look for some login changes coming to myOswego and its associated applications in the next few weeks.
CTS has been working on streamlining authentication into multiple systems that use the same username and password, primarily your Laker NetID.  Two of those systems are myOswego and DegreeWorks.  In the next few weeks, a new technology called Single Sign-On will be implemented to accomplish this.  The myOswego webpage will be changed to something similar to the following.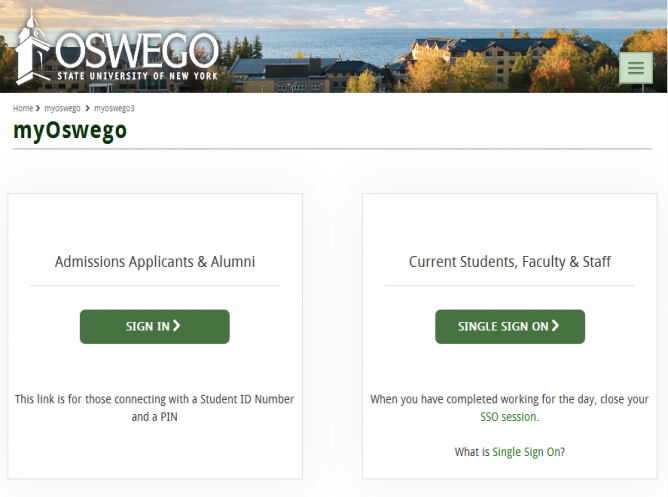 Existing students, faculty and staff will use the "Single Sign On" button to login.
What is Single Sign-on (SSO)?  It is a technology that allows services to share authentication credentials without having the user login to each service.   In the context of myOswego, once you login to myOswego, you will also be logged into Degreeworks.  You will not have to enter your Laker NetID again to access Degreeworks.  However, this also means you must be vigilant about logging out of all systems using SSO.  If you forget to log out, you leave yourself signed into both systems.
CTS will be expanding single sign-on to other services in the future.