Online Web Conferencing with Blackboard Collaborate
On May 17, the Elluminate Live online synchronous collaboration tool was upgraded to Blackboard Collaborate.  Blackboard purchased the company along with a competing product called Wimba in 2010.  Blackboard used the best of both products to create Collaborate and is their future direction for online conferencing.
Blackboard Collaborate has been used at SUNY Oswego for teaching classes, online office hours, workshops, demonstrations and presentations.  It allows the presenter and attendees to be located in different physical locations.  Video, audio, polling questions, chat, application sharing, and team breakout rooms allow many face-to-face classroom functions to be accomplished online.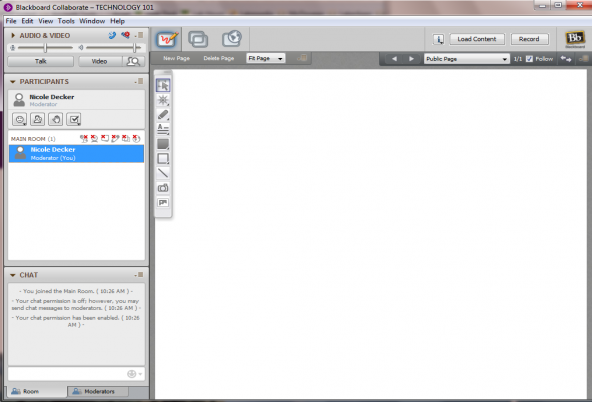 Blackboard easily integrates with ANGEL and with the addition of the Collaborate nugget on the Communicate tab of your course, you can be on your way to creating online sessions. Once created, students merely login to ANGEL, go to the Communicate tab of your course and click on a link to join the session.  Instructors also have the option of recording sessions which can also be accessed through the nugget.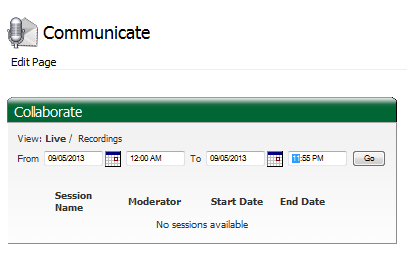 For more information on Collaborate, visit our web conferencing page.