New ticketing system migration completed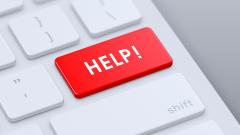 Campus Technology Services (CTS) has completed the migration of the ServiceNow ticketing system to TeamDynamix. 
Please note:
The active tickets in ServiceNow known as incidents and whose ticket number starts with INC have been migrated to TeamDynamix.  If you had this type of ticket migrated to ServiceNow, you received an email from TeamDynamix letting you know.  Please use that email for future correspondences or use the CTS service catalog.  Note each email has a unique TeamDynamix code at the end.  Please do not delete this code as it is used to update your exact ticket in TeamDynamix should you reply to an email.
Active tickets in ServiceNow known as requests whose ticket number starts with REQ or RITM were not able to be migrated to TeamDynamix.  CTS staff will continue to update these tickets in ServiceNow until they can be closed.  You will continue to receive emails from ServiceNow for these tickets and can continue to reply to them via email.



You can access the new service catalog to submit and update tickets by visiting the CTS website and clicking the "Service Catalog" icon. You can also continue to contact us by phone, email, or walk-in.
During this week of Aug. 21, CTS will have extended hours to assist faculty, staff, and students with any technical issues as we approach the start of the semester.
Please let us know if you have any questions or concerns.
Campus Technology Services
help@oswego.edu | 315.312.3456 | 26 Lanigan Hall