July Lynda.com Contest Winner Announced, August Contest Underway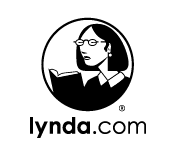 We are pleased to announce the second winner of our summer Lynda.com contest is Laurel Huff, who accumulated the most viewing hours for the month of June and won a $50 Amazon gift card. Congratulations Laurel!
Just a reminder that we still have one remaining contest left for the summer. Submit a creative work to show off how you use Lynda, or what you use Lynda for (could include, but is not limited to: Writing, Poster design, video, etc…). Submit your work by Aug. 31st to daniel.laird@oswego.edu. The best entry wins a $50 Amazon gift card. So be sure to check out the full set of amazing online video in the Lynda.com library at http://www.oswego.edu/lynda.