Improvements to Shineman Public Printing
Last fall, the Shineman Center opened with one general access quick print station in room 188.  Once the station was fully operational, we quickly heard that one station was not enough.  We are happy to announce that CTS and Auxiliary Services have jointly identified space near the Fusion Cafe area of Shineman for two quick print stations.
The existing print station that was in room 188 has been moved near the stairwell behind the Fusion Cafe.  We have identified this print station with the name of "Beaker."  The other print station is also in this same area.  Its name is "Bunsen."
You can see the new locations in the floor plan below.  The "You are here" marker designates the previous room 188 location.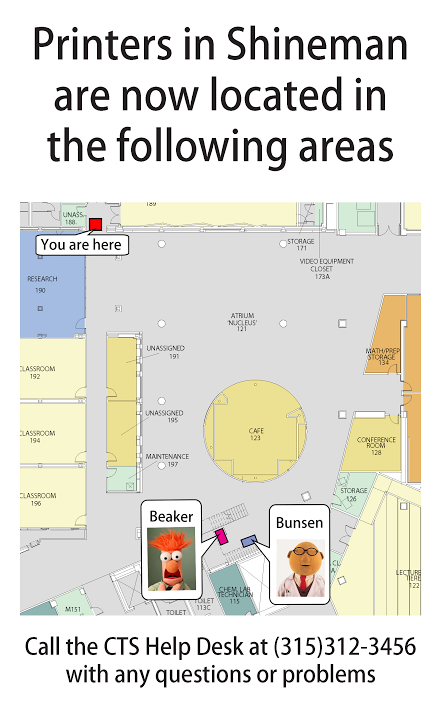 Each station has a computer and printer.  The "Beaker" station also includes a phone in case there are any issues that need to be called in to the Help Desk (x3456).
We'd like to also remind you that printing to many campus printers from your own device is available.  Print drivers can be downloaded from the "CTS Personal Printing" page.