Google Begins Updating Their Gmail Login Page
Beginning on April 10th, Google started updating the look of their Gmail login page.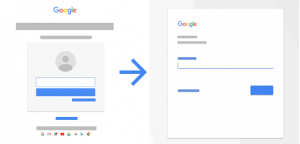 (Image by Google)
By altering the look of the login screen, Google is attempting to make accessing your email account a more consistent and streamlined process. The login screen will now be the same across all platforms (smartphones, tablets, and computers).
This change is only a cosmetic one. You will still use your full SUNY Oswego email address and password to sign into your LakerApps Gmail account.
Please refer to Google's knowledge base article for more information or contact the Help Desk for further assistance.
--
Help Desk, Campus Technology Services 26 Lanigan | help@oswego.edu | 315.312.3456