FireFox Upgrade Scheduled for Winter Break
Recently, CTS finished preparing a new version of Firefox for campus use. We will be upgrading Firefox to version 26.  This upgrade will be pushed out remotely to all campus PC machines starting at 8:30AM on January 2nd, 2014. Note that when upgrading, all of your bookmarks (favorites) will be saved.
When you open your newly upgraded browser for the first time, you will see three prompts regarding Java. Below is an image of each prompt, and what you should do when you see it.
The First Prompt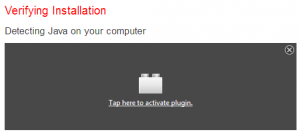 When you see this prompt, click where it says Tap here....
The Second Prompt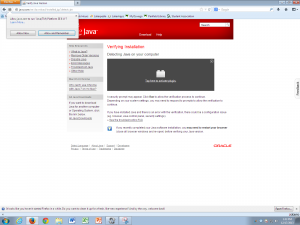 You should now be given two options. Choose the 2nd: Allow and Remember. 
The Final Prompt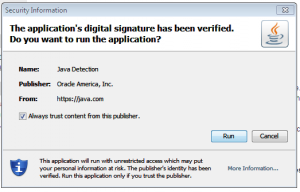 If you're reading this, it means you're at the last step before the Internet. Hooray! Make sure the box is checked next to Always trust, then press Run.
If you experience any issues with this upgrade, please call the Help Desk at 315.312.3456.