Final Reminder: Blackboard to Brightspace Migration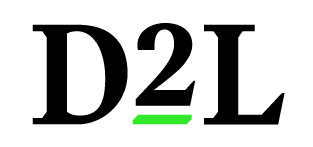 This is a final reminder that all fall 2022 courses will be taught or supplemented with Brightspace. We are happy to report that many faculty have completed the transition or are well on their way. However, if you have not started migrating your courses yet, it is imperative you do so as soon as possible, as fall classes start next week. 
The digital learning environment (DLE) website has training and support resources available including dates and times of Zoom office hours and in-person help sessions.
Course content review
All courses that have migrated, whether by request or manually, should be reviewed to ensure all the content migrated and acts as expected. Faculty can use this migration guide to assist with this process.
Of special interest: 
If your courses are not in the "Fall 2022" semester in Brightspace, make sure to copy them into the "Fall 2022" semester. Students can only access courses in the "Fall 2022" semester.

Make sure you make your Fall 2022 course(s) available when you are ready for students to access them. 

If you are using the Brightspace grade book: 

make sure you have completed the "Set Up Wizard" to determine how the course will be calculated (weighted or point value system).

ensure all gradable activities are tied to the grade book with the correct point values, categories, etc. using "Manage Grades"

Review your courses to ensure all typical semester start course updates are made.
Also note that effective Tuesday, Aug. 16, a new Brightspace course navigation was implemented. The new navigation features access to common tools under the "Course Tools" menu along with a "Brightspace Home" link. You'll also note a link to "Library Resources", which will take you to librarian-curated resources for your discipline.
Blackboard Decommissioning
Effective Thursday, Aug. 18, Blackboard logins will be available to faculty and staff only for the fall semester. Faculty who allow students to finish incomplete summer session courses taught or supplemented with Blackboard can request student access to Blackboard beyond Aug. 17 through the CTS Help Desk.
Also on Aug. 18, a Brightspace link will replace the Blackboard link under the profile icon near the search button on the main SUNY Oswego website. 
Departments that have references to Blackboard on their own departmental websites or other materials should update those to refer to Brightspace. 
Winter and spring 2023 course migrations
All courses being taught for the upcoming winter semester will be migrated automatically at a time to be announced during the fall semester. In September, there will be a call for course migrations needed for the spring 2023 semester. 
Questions?
If you have issues or questions not covered on the SUNY Oswego DLE website, please call or email the SUNY Oswego Help Desk and a ticket will be directed to the DLE team to answer.
We wish you a great start to the semester.
The DLE transition team:
Kathi Dutton
Theresa Gilliard-Cook
Douglas Hemphill
Carrie Mocyk
Greg Ketcham
Jill Pippin
Sean Moriarty
Rameen Mohammadi
Eric Goodnough
John Familo
Nicole Decker