Final Lynda.com Winner is Announced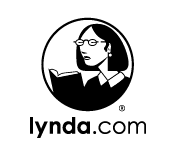 Congratulations to the winner of our latest Lynda.com contest, David Owens! The August contest guidelines were to submit a creative work to show off how you use Lynda, or what you use Lynda for. He stated that he is an illustration major but hasn't taken any illustration classes yet, and has taken some Lynda tutorials on the subject and they "give me a great foundation for when I do".  Make sure you check out www.oswego.edu/lynda to see all the great professional quality tutorials at your fingertips for free, just login using your Laker NetID.
This is the piece he submitted and was judged best among all the submissions we received. Thank you to everyone that submitted an entry.