Check out Lynda.com this summer and win prizes!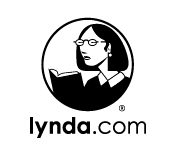 Your subscription to Lynda.com at SUNY Oswego is available to you over the summer at www.oswego.edu/lynda. Just login using your Laker NetID. There are some great videos on preparing your resume, job searching, social media, software use and much, much more.
As a further incentive to check out Lynda, we are offering you three opportunities to win a $50 Amazon gift card!
June: $50. Amazon gift card to the student who receives the most certificates of completion for the month of June
July: $50. Amazon gift card to the student with the most hours watched for the month of July
August: $50. Amazon Gift card. Submit a creative work to show off how you use Lynda, or what you use Lynda for. (could include, but is not limited to: Writing, Poster design, video, etc…) Submit your work by Aug. 31st to daniel.laird@oswego.edu.