Check Computer Availability from the SUNY Oswego Mobile App
In partnership with Public Affairs, CTS would like to announce the availability of the "LabStats" module in the SUNY Oswego mobile app.  You can find it in the bottom row of the app.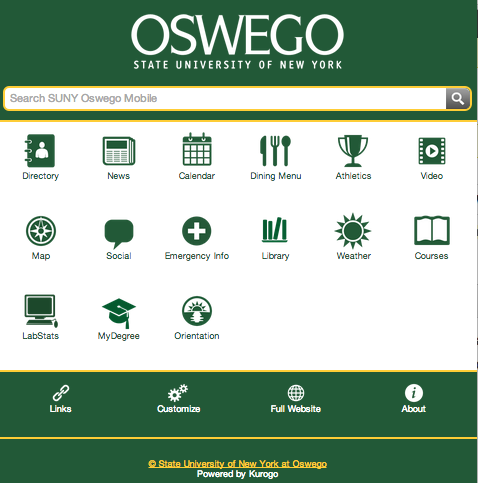 The LabStats module lets you see the availability of computers in select computer labs BEFORE you actually go to them. Clicking on the module, will give you information about the current utilization of the following labs in real time.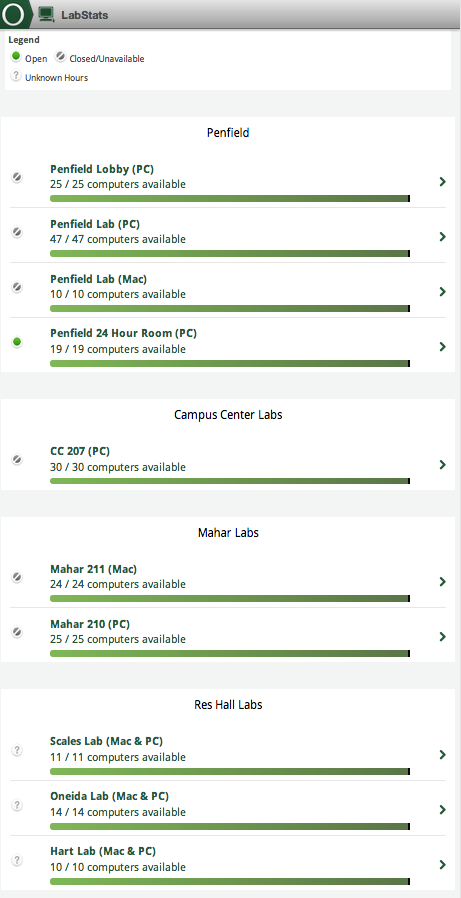 Note that the icon to the left of the lab, lets you know if the lab is currently open for general access, closed to general access or hours are currently unknown.  Clicking the arrow to the right of the lab will provide more information including the location of the lab and its hours.
Go to our mobile site for give it a try at https://m.oswego.edu/. We hope this will be a valuable tool to the campus, especially late in the semester when all of those papers are due.  Reload the page often though to make sure you have the latest availability counts.