Blackboard Collaborate Ultra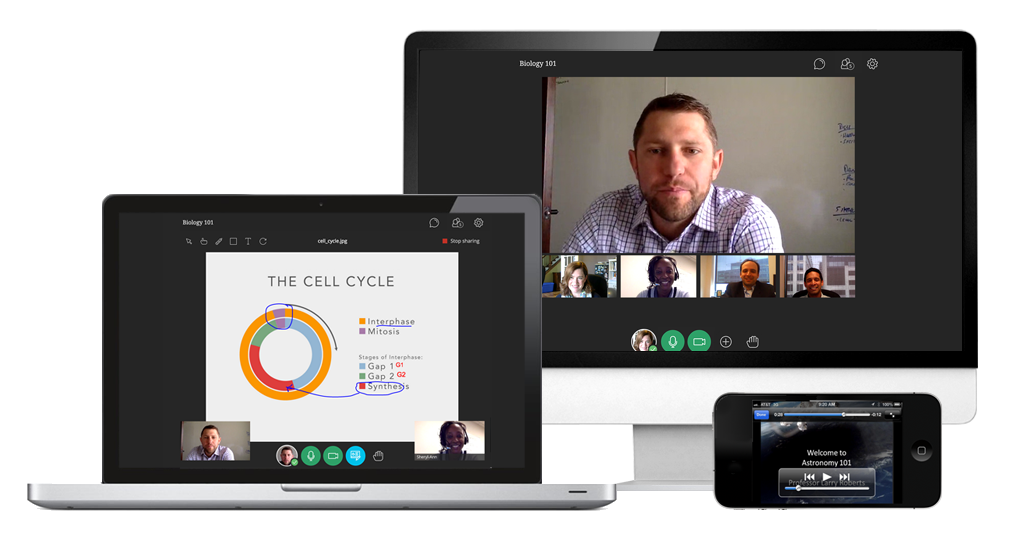 During the Spring 2016 semester, we successfully piloted Blackboard Collaborate Ultra in one course and several free-standing rooms. Feedback has all been positive. Given this we will be migrating the campus to Blackboard Collaborate Ultra on Tuesday, August 1, 2017.
Blackboard has been working on a newer version of Collaborate called Ultra for several years. Ultra has a streamlined user interface and does not require Java and a download launcher file to run. This means that it is easier to use, loads quicker, and is accessible from mobile devices - including Chromebooks. Until recently the ease in use benefit was outweighed by Ultra's lack of crucial features.
Important things to know about Blackboard Collaborate Ultra:
Google Chrome is the preferred browser.

It runs within your computer's browser.

Slides can be preloaded.

Moderators still have the ability to conduct polls, share applications, create breakout rooms, etc.

From within Blackboard Learn, no longer have the ability to create sessions within a course room or have an instructor's room.

Rooms outside of Blackboard Learn courses will need to be re-created.

Recordings previously made will not be available from Collaborate Ultra.
If you have any questions or concerns, please contact Kathi Dutton.