Staff profile
Roger Guy
Professor /Chairperson
Chairperson
---
Contact
444 Mahar Hall
315.312.3406
315.312.5444
roger.guy@oswego.edu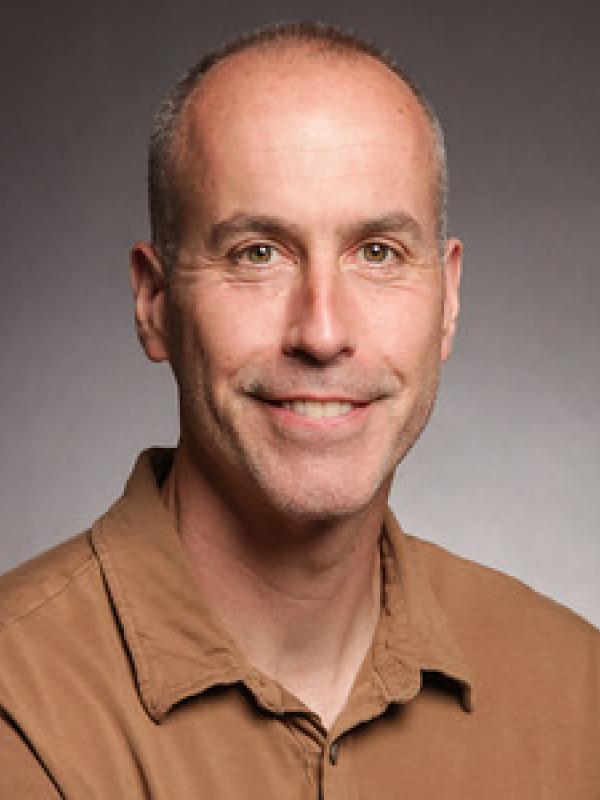 Roger Guy, Ph.D. is a Professor of Criminal Justice at the State University of New York at Oswego. He began his career in law enforcement at the Charlotte-Mecklenburg Police Department in the early 1990s in the division of Planning and Research where he worked on their first efforts at strategic planning. He received his Ph.D. at the University of Wisconsin-Milwaukee. He has published in the areas of prisoner reentry, community corrections, and correctional policy. His work has appeared in the Journal of Contemporary Criminal Justice, and Journal of Applied Social Science, Victims and Offenders, and Federal Probation. He has also published qualitative work based on ethnographic research in Chicago. His most recent book, a community study in a Chicago neighborhood, appeared in 2016 and published by Rowman and Littlefield. Dr. Guy is currently engaged in research in biosocial criminology. His recent research includes collecting DNA samples from offenders and genotyping them for genetic risk for violent behavior. His most recent article is entitled, "Bioethics and Biosocial Criminology: Hurdling the Status Quo" addresses the ideological and cultural obstacles to conducting biosocial research, and applications for biosocial research in crime prevention. The article will appear in the journal, Ethics, Medicine, and Public Health in 2018.
Publications
Publications (Books)
Peter Chomczyński, Elena Azaola Gaarrido, and Roger Guy Flirting with the Devil: The Socio-Political Economy of Mexican Drug Cartels. Currently in progress. Anticipated completion 2018.
Roger Guy, (2016) When Architecture Meets Activism: The Transformative Experience of Hank Williams Village in the Windy City. Lanham, MD: Lexington Books.
Roger Guy (2007) From Diversity to Unity: Southern and Appalachian Migrants in Uptown, 1955-1975. Lanham, MD: Lexington Books.
Publications (Refereed Journals)
Monica Solinas-Saunders and Roger Guy (2014) "Ex-Offender Barriers to Employment: Racial Disparities in Labor Markets with Asymmetric Information," Journal of Crime and Justice.
Mario A. Paparozzi, and Roger Guy, (2013) "The Trials and Tribulations of Implementing What Works: Training Rarely Trumps Values," Federal Probation  September.
Roger Guy (2013) "'We Shall Not Be Moved': Hank Williams Village and the Legacy ofAdvocacy Planning." Humanity and Society, 37 (2):159-175.
Mario Paparozzi and Roger Guy (2012) "Is Public Safety Enhanced by Abandoning Juvenile Justice?" in press. Educational Studies: The Scientific Journal of the Faculty of Educational Studies, Adam Mickiewicz University, Poznan, Poland.
Roger Guy (2012) "Hank Williams Lives in Uptown: Appalachian Migrants and the Struggle Against Displacement in Chicago. Journal of Appalachian Studies, 18 (1/2):131-148.
Roger Guy (2011) "Applied Sociology, Community Corrections, and Reentry: A Primer for the More Successful Reintegration." Journal of Applied Social Science, Vol. 4(1):40-52.
Roger Guy (2011) "Leaving Home and the Silencing of Self," Appalachian Journal, Vol. 38(2): 246-273.
Roger Guy (2010) "Of Voices Few and Far between: White Appalachian Women Migrants in Postwar Chicago, 1950-70." Oral History Review, 37(1): 1-17.
Roger Guy (2009) "Cleaning Up After the Mess: The Individual-Community Nexus in Correctional Rehabilitation," Journal of Applied Social Science, 3(2):10-23.
Mario Paparozzi and Roger Guy (2009) "The Giant That Never Woke: Parole Authorities as the Lynchpin to Evidence-Based Practices and Prisoner Reentry," Journal of
Contemporary Criminal Justice, 25 (4):397-411.
Roger Guy (2001) "Identity Pride and a Paycheck: Appalachian and Other Southern Women in Uptown, Chicago, 1950-1970," Journal of Appalachian Studies, 7(1):46-63.
Roger Guy (2000) "The Media, Police, and Southern White Identity in Uptown, 1955-1970," Journal of Urban History, 26 (3):329-349.
Roger Guy (1997) "Down Home: Perception and Reality among Southern Whites in Chicago, 1955-1975," Oral History Review, 24(2): 35-52.
Roger Guy (1995) "Breaking Birds and Building Bonds: Democratization and Interaction and an Urban Trap Range," Journal of Sport Behavior, 18 (1): 29-39.
Roger Guy (1995) "U.S. Welfare Policy in Historical Perspective" International Social Work, 38 (3): 299-310.

Publications (Book Chapters)
Roger Guy, 2017 "Site of Activism: Uptown, Advocacy Planning, and Hank Williams Village in Euan Hague and Larry Bennett, eds. Peoples Guide to Chicago, (forth coming
2018) University of California Press.
Mario Paparozzi and Roger Guy, 2013. "Reentry: Parole by Any Other Name" in John Smykla and Matthew Crow, eds. Offender Reentry in the 21st Century: Voices of Researchers and Practitioners, Boston: Jones and Bartlett.
Roger Guy and Mario Paparozzi (2011) "The Social Impact of an Aging Inmate Population on Prisoner Reentry," (Lynne Rienner Publishers).
Mario Paparozzi and Roger Guy (2011) "Substance Abuse Technology: A Primer for Community Corrections Practitioners," in Carl Leukefeld et al, eds, Handbook of Evidence Based Substance Abuse Treatment in Criminal Justice Settings. New York: Springer.
Roger Guy (2000) "A Common Ground: Urban Adaptation and Appalachian Unity." in Phillip Obermiller, Tom Wagner and Bruce Tucker editors, Appalachian Odyssey, Greenwood Press.

Book Review Essays (Journals)
Roger Guy (2009) Crime, Neighborhood, and Public Housing, by Garth Davies, Criminal Justice Review, 34(1).
Roger Guy (2007) The Southern Diaspora: How the Great Migrations of Black and White Southerners Transformed America, by James N. Gregory, Journal of Social History, 40 (4).
Roger Guy (2001) Mountain People in a Flat Land, by Carl Feather. West VirginiaHistory, 58 (1).
Roger Guy (1999) Making Race and Nation, by Anthony Marx, Social Forces, 77 (4).
Roger Guy (1998) Race and Politics: Asian Americans, Latinos, and Whites in a Los Angeles Suburb, by Leland T. Saito for H-net. 
Other Publications/Encyclopedia Entries:
Roger Guy (2014) "Raffaele Garofalo" in the International Encyclopedia of Theoretical Criminology, Hoboken: Wiley.
Roger Guy and John Bowman (2008) "Sociology of Sport Syllabus," in Teaching Resources, Washington D.C., American Sociological Association.
Roger Guy (2006) "Urban Appalachians in Uptown, Chicago," Encyclopedia of Appalachia, Knoxville: University of Tennessee Press.
Education
Ph.D. University of Wisconsin - Milwaukee, 1996 (Urban Studies)
Fields: Race, Class, and Crime
Dissertation: Diversity to Unity: Uptown's Southern Migrants,1950-1970.
M.P.A. University of North Carolina at Charlotte, 1990
Thesis: Selected Patterns of Stranger Rape in the City of Charlotte, 1984-1988

B.A. Hunter College, City University of New York, 1984
Classes taught
CRJ 230, Corrections
CRJ 333 Crime Theories and Victimization