Random Acts of Kindness Week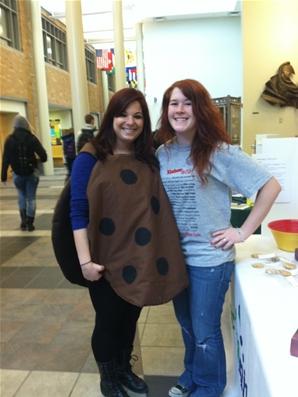 WHAT?: Random Acts of Kindness (RAK) Week encourages us to practice kindness and to pay it forward to others. The Counseling Services Center and P2Ps will surprise students with RAK all week long. The catch is, once you're RAK'd, it's your turn to spread kindness of your own!
COMING BACK FEBRUARY 2016!
WHERE?: EVERYWHERE!  
Look out for free gifts, snacks, hot cocoa, people smiling at you, holding doors open for you, someone may brush off your car and leave you a snowbrush, overall awesomeness, and of course, Buddy Laker, the Counseling Services Center's mascot. If you see Buddy, be sure to give him a high five or a hug!
HOW TO GET INVOLVED:  Be kind during RAK Week and every day!
HERE'S WHAT OTHERS HAVE TO SAY ABOUT KINDNESS:

"WHEN WE FEEL LOVE AND KINDNESS TOWARD OTHERS, IT NOT ONLY MAKES OTHERS FEEL LOVED AND CARED FOR, BUT IT HELPS US TO ALSO DEVELOP INNER HAPPINESS AND PEACE."
THE 14TH DALAI LAMA 

"NO ACT OF KINDNESS, NO MATTER HOW SMALL, IS EVER WASTED."
AESOP

"IN THE END, ONLY KINDNESS MATTERS."


JEWEL