Let's Talk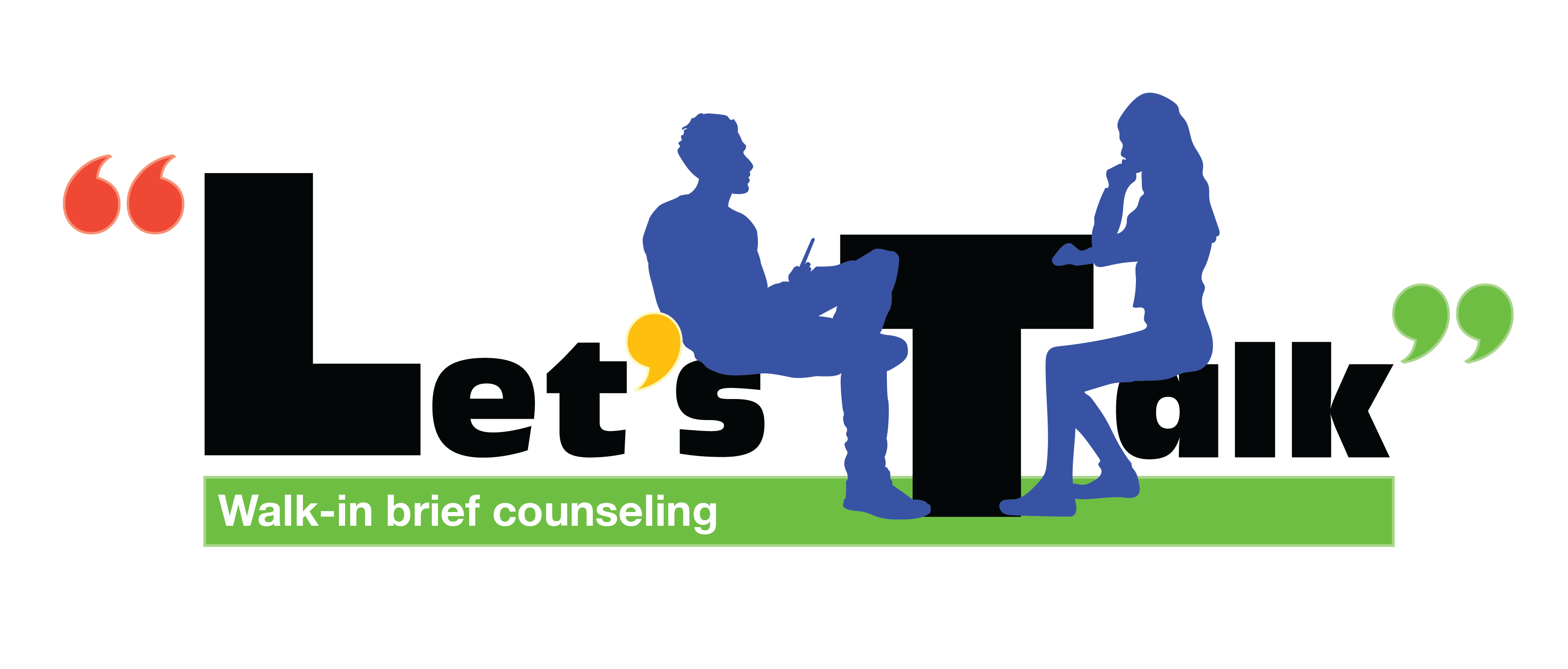 Let's Talk is a Counseling Center Outreach Program designed to engage students by providing informal walk-in consultations with a counselor one-on-one. Additional sites, days, and hours may be added on other parts of campus.
*Dates and times are subject to change.
Day
Time
Location
Mondays
12:30 p.m. - 2:30 p.m.
Penfield (Room 211)
Tuesdays
4 p.m. - 6 p.m.
Lakeside (Room 140)
Wednesdays

2 p.m. - 4 p.m

4 p.m.- 6p.m.

Penfield (Room 211)

Lakeside (room 140)
Let's Talk is considered different from counseling and is not a "clinical" service. We call it "informal consultation" or "consultation and support." There is no formal intake, no appointments and no fees.  Students are encouraged to drop by and talk about whatever is important to them. Meetings have no set time length, but may be shorter than a traditional counseling session. Many students are helped by one visit. Others stop by occasionally. Some could benefit from ongoing counseling and are encouraged to schedule an appointment at the Counseling Services Center.