Peter Hunn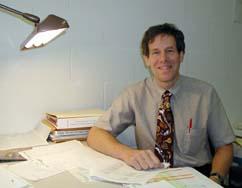 E-mail: peter.hunn@oswego.edu
Office:
Office Extension: (315) 312-2357
 Office Hours:
 Mon/Wed 5:30-6:00pm 
Spring 2017 Schedule:
BRC 200 800 Soc Hist/American Radio & TV - M 6:10-8:55pm - Mahar 203
BRC 328 810 Media Economics - W 6:15-9:00pm - Lanigan 20
Education:
MA Mass Communication, Central Missouri State University
MS Ed Vocational Education, SUNY Oswego
C.A.S. Educational Administration, SUNY Oswego
Area(s) of Specialty:
Local radio station operation, writing for broadcast, radio/TV history.
Research Interests:
Broadcast History
Recent Publication or Presentation: 
Encyclopedia of Radio (2004) essays: "A history of WNEW New York; Top-40 radio programmer Bill Drake"; "Music/news/weather radio programming pioneer, Bernice Judis"; "CONELRAD, America's first emergency warning broadcast service"; John Gambling and WOR New York. Shannon's Broadcast Classics (monthly broadcast history column), Popular Communications magazine.