David Moody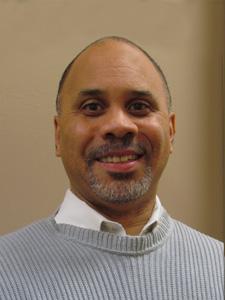 E-mail: david.moody@oswego.edu
Office: 3 Lanigan Hall
Office Extension: (315) 312-2498
Fax:  (315) 312-5658
Office Hours:
Wednesdays 10am-noon or by appointment

Spring 2017 Schedule:
BRC 320 800 Programs, Programming, & Effects - TR 12:45-2:05pm - Mahar 202

BRC 321 800 Broadcast Sales - TR 2:20-3:40pm - Mahar 202

BRC 321 810 Broadcast Sales - T 6:00-8:45pm - Mahar 111

BRC 450 ON1 T:African American Representat - Online
Education:
PhD.  American Culture Studies, Bowling Green State University 
M.A.  Radio-TV Management, Ohio Universitiy
B.F.A. Broadcasting, University of Cincinnati
Area(s) of Specialty:
Broadcast Sales and Sales Managemnt, Audio Production, Broadcast Performance.
Research Interests:
Critical studies in film, media & culture; portrayal and representation (from a talent and business perspective) of minorities in film, TV, and radio.
Recent Publication or Presentation:
Moody, D.L. (September, 2012). Political Melodies in the Pews? The Voice of the Black Christian Rapper in the Twenty-first Century Church. Lanham, MD: Lexington Books-The Rowman & Littlefield Publishing Group, Inc.