Faculty profile
Taejin Jung
Professor
Director, RISE
---
Contact
4 Lanigan Hall
315.312.3520
taejin.jung@oswego.edu
Office hours
Mon/Wed/Fri  8:30-10:00 a.m. 

Spring 2019 Schedule:
COM 314 800

Crisis Communication - MW 3:00-4:25pm - Mahar 202

COM 416 800

Capstone in Public Relations - MWF 10:20-11:15am - Lanigan 107A

COM 416 810 Capstone in Public Relations -MWF 11:30-12:25pm -Lanigan 107A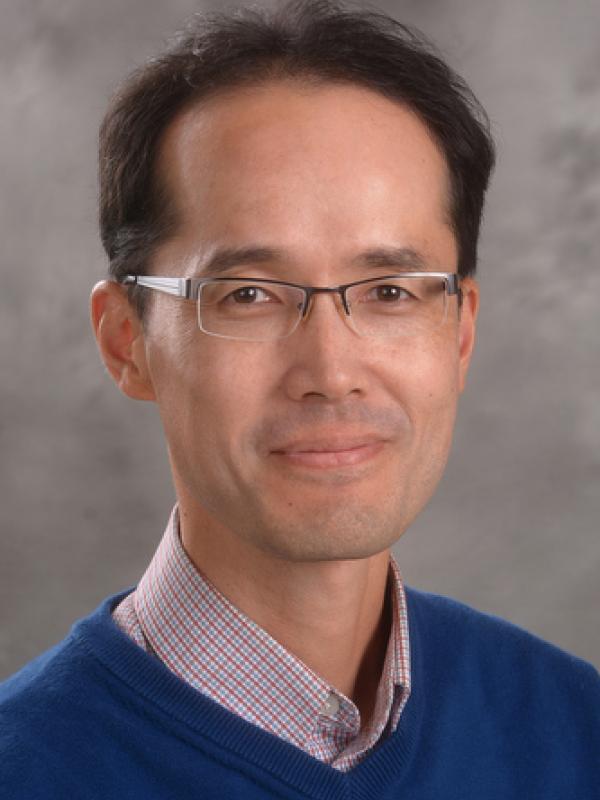 Dr. Taejin Jung conducts research in health communication, public relations and social media effects. He has managed and consulted on a number of health communication campaigns and projects focused primarily on obese/overweight and smoking preventions. He has taught courses in health communication, crisis & risk communication and public relations at the SUNY Oswego since 2006. He has published many scholarly articles at peer reviewed journals like Journal of American College Health, Journal of Alcohol and Drug Education, International Journal of Health Promotion and Education, Public Relations Review, International Journal of Strategic Communication. Since 2012, he has worked with local health communities to promote public health causes through the projects of Health Highway and Smoke Free for My Baby & Me.
Research
Health Communication 

Social Marketing, and Internet
Publications
Jung, T. 

& Pompper, D. (2014) Assessing instrumentality of mission statements and social-financial performance links: Corporate social responsibility as context. 

International Journal of Strategic Communication. 8 (2), 79-99.
Pompper, D. &

 Jung, T.

 (2013). "Outnumbered Yet Still on Top, But for How Long?" Theorizing about Male Public Relations Practitioners Working in a Female-Concentrated  Communication Subfield. 

Public Relations Review

, 39, 497-506. 

Jung, T., Shim, W., Mantaro, H. (2010). Psychological reactance and effects of social norms messages among binge drinking college students. Journal of Alcohol and Drug Education, Dec, 7~18.
J

ung, T. & Heald, G. (2009). The effects of discriminate message interventions on behavioral intentions to do physical activities. Journal of American College Health, 57(5), 527-535.

Jung, T., Youn, H., & McClung, S. (2007). Motivations and Self-Presentation Strategies on Korean based 'Cyworld' Weblog Format Personal Home Pages. 

Cyberpsychology & Behavior

, 10 (1), 24-31
Education
Ph. D., Department of Communication, Florida State University
M.A., Department of Communication, Sogang University, Korea
B.A., Department of Communication, Kyungpook National University, Korea
Classes taught
Spring 2017 Schedule:
COM 215 800 Survey of Health Communication - TR 9:35-10:55am - Marano 211
COM 416 HY1 Capstone in Public Relations - MW 10:20-11:15am - Lanigan 106A
COM 416 HY2 Capstone in Public Relations - MW 11:30am-12:25pm - Lanigan 106A