Brian Moritz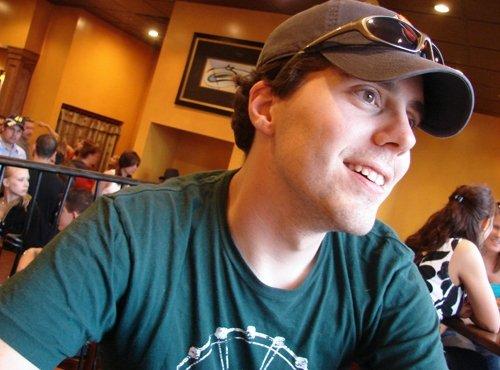 E-mail: brian.moritz@oswego.edu
Office: 7 Lanigan
Office Extension:  (315) 312-3527
Office Hours:
Mondays and Wednesdays 10:00-11:30am; Fridays 12:30-1:30pm and by appointment

Spring 2016 Semester:
JLM 209 810 Intro to Newswriting/Reporting - MWF 11:30am - 12:25pm - Mahar 211
JLM 312 800 Sports Reporting and Writing - MWF 1:50-2:45pm - Mahar 211
JLM 319 800 Practicum (Oswego Online) - MW 3:00-4:20pm - Mahar 210
Education: 
Ph.D., Mass Communications, Syracuse University
M.A., Media Studies, Syracuse University
B.A., Journalism/Mass Communications, St. Bonaventure University
Area(s) of Speciality: 
News writing and reporting, sports writing, Communications theory, Research methods, Multimedia journalism, and Communications law.
Research Interests: 
The social production of news, media sociology, sports media and sports communications, organizational sociology.  Experienced in qualitative and quantitative methods, including statistical data analysis, in-depth interviewing and experimental methods.