Cooperative Education Program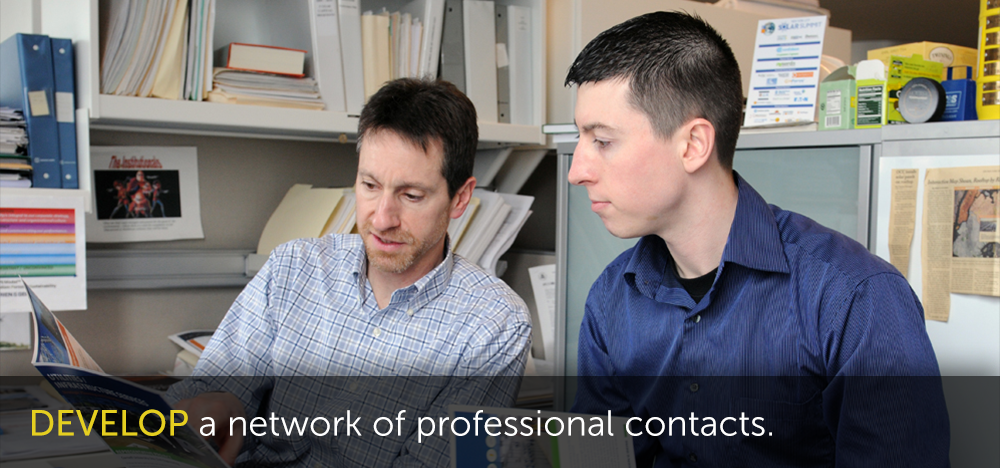 What is Co-op?
Co-op (Cooperative Education Program) is an educational program where students can get hands-on experience in their field of study through working in a professional environment. 
The SUNY Oswego Cooperative Education Program is the first multi-departmental Co-op program within the SUNY system. In Co-op, students enter a partnership with the school and an employer to gain practical experience relevant to their major. It is full-time, paid employment that lasts as long as six months. Because Co-op is a non-credit bearing educational program, students do not pay tuition for this program. 
Students' participation in Co-op is an integrated learning experience that enhances both their studies and career development. SUNY Oswego will support their endeavor with a variety of resources preparing them for interviews, showing them what to expect on the job, and drawing on their workplace and classroom experience to achieve their goals. As more students seek experiential learning opportunities to complement their academic coursework, SUNY Oswego's Co-op program is taking on new importance nationally.
How does Co-op work?
The secret to success in Co-op is to schedule the program as early as possible. If you begin at SUNY Oswego as a freshman, you could start your work term as early as the second semester (summer to fall or spring to summer) entering your junior or senior year.  If you are a transfer student, you can begin after completing at least one academic semester in your major. 
If you are interested in participating in Co-op, you need to meet with your academic advisor and obtain a release form from him/her once you are academically ready. Then, you will complete and pass a mandatory course that prepares you to succeed in Co-op. The Co-op job hunting process starts upon the completion of the mandatory course, and when that position is secured, you are all ready to go!
Different majors have different Co-op schedules to comply with their curriculum. Please discuss with the Co-op academic advisor in your department to coordinate the Co-op schedule with your regular coursework. 
How to search for Co-op jobs
Many employers throughout the country are hiring students to Co-op. In SUNY Oswego, Laker Leads is a great tool for your search process. Here are the steps you need to follow:
Create an account in Laker Leads;
Login to Laker Leads; 
Upload your resume and cover letter;
Search for "Co-op";
Apply for the positions you are interested in.
You may also apply directly in the website of the companies you wish to work for, utilize the job search engines and attend internship/Co-op job fairs, etc. Please keep in mind that the Office of Cooperative Education has to approve you for a Co-op program before you could start applying for any Co-op positions. 
145 Marano Campus Center
E-mail: co-op@oswego.edu
CNYCentral recently interviewed two of our students doing a co-op at the Port of Oswego Authority.