Job Search Sites for Teacher Candidates!
OLAS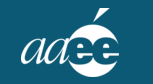 American Association for Employment in Education
Connect to employment opportunities through the American Association for Employment in Education's job board.

Selected (www.getselected.co) is an online platform that matches NYC teachers with 'best fit' K-12 NYC schools based on their preferences (e.g., Brooklyn, low income, strong teacher collaboration, non-charter). Our service is 100% free to teacher candidates, alumni, and higher ed institutions themselves.
Teachers interested in working in NYC use Selected two ways:
1) Find 'best fit' NYC school matches in < 2 minutes with our preference matching engine (e.g., Brooklyn, low income, diverse, non-charter).
2) Complete a short common app to get introduced to 200+ leading public schools in NYC, including New Visions, Uncommon Schools, Urban Assembly, Harlem Children's Zone, and Brooklyn Prospect. Teachers are only introduced to schools compatible with their preferences.

Welcome job seekers! Search thousands of teaching job opportunities!
Teachers-Teachers.com
is a free service designed to help educators find new and exciting teaching jobs, administrative jobs and other related service positions. The service is easy to use and helps you efficiently find teaching jobs by position area and location.
Licensing Requirements by State