Pizza with Pros: Susannah Schaefer '90, CEO of Smile Train


You're invited to have lunch with Susannah Schaefer '90, CEO of Smile Train on Tuesday, November 14 at 12:30 pm in the Rich Hall Alumni Lounge on the second floor. RSVP is required.

This is a great opportunity for students interested in business, nonprofit, finance, or humanitarian careers.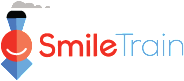 Schaefer is on a mission to change the world one smile at a time. As chief executive officer of Smile Train, she leads Smile Train's vision of expanding access to healthcare and increasing local capacity in countries in which the organization helps children with clefts. [Read more here.]

Space is very limited. If you are interested, please register by Sunday at midnight. After 15 registrants, we will put you on a waiting list.