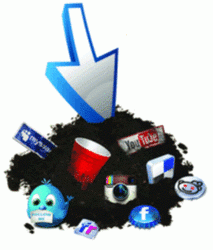 What is Digital Dirt?

Digital Dirt is a service that Career Services offers for students to learn about what information is out there that can help or hinder their chances of finding an internship or job. Many employers turn to social media to learn more about applicants, so it is important to maintain a positive online presence for future employers. Book an appointment with a Digital Dirt Specialist to learn how to brand yourself and enhance your online presence.
Our Photo Studio is NOW open for business with drop-in and appointment times each week.
What Services are Available?
One-on-One Appointments
Creating a LinkedIn profile
LinkedIn Photo Booth
Presentations for classes, clubs and organizations
Links
Request a Classroom/Organization Presentation