On-campus recruitment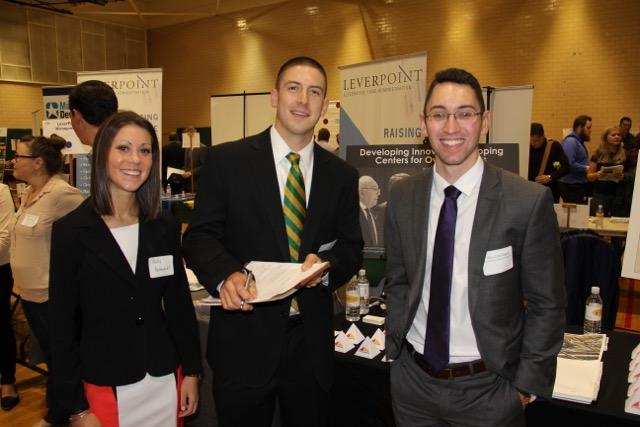 Many employers decide each year to visit the SUNY Oswego campus to conduct interviews directly with our students and alumni. To establish an on-campus recruitment date, please contact Recruitment Specialist, Christine Doyle at 315.312.2255. On-campus Interviews are generally screening interviews conducted in half-hour intervals, but modifications to this schedule may be arranged.
On-campus interview program
How it works: Fall on-campus recruiting runs from early October to mid-November and Spring on-campus recruiting runs from mid-February to mid-April. Your organization and position are posted on hireOZ by Handshake and together we will establish a deadline date by which interested students must apply online. After the deadline passes, you view, print, and prescreen candidate resumes, make candidate selections and forward those names to Career Services via fax or email. Career Services then establishes interview schedules, notifies students of selection, and assists students in scheduling interviews times.