To register for Intramural Sports and Campus Recreation Events you must sign into IMLeagues.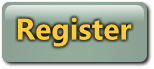 UPCOMING EVENTS - FALL 2015:
No big events for the rest of the Fall 2015 semester
If you have good ideas for some events for next semester, contact us, and we'll see what we can do!
Stay tuned here for events for the Spring 2016 semester
More on the way!
Take a look at our Intramural sports!
PAST EVENTS
- SPRING 2015: