Color Oswego
Our annual Color Run is back! It's a 1.5 mile fun run/walk, where colored powder is showered upon participants. Color Run t-shirts are limited to the first 200 registrants, and registration for the event in general is limited to 400. Make sure you and your friends register today!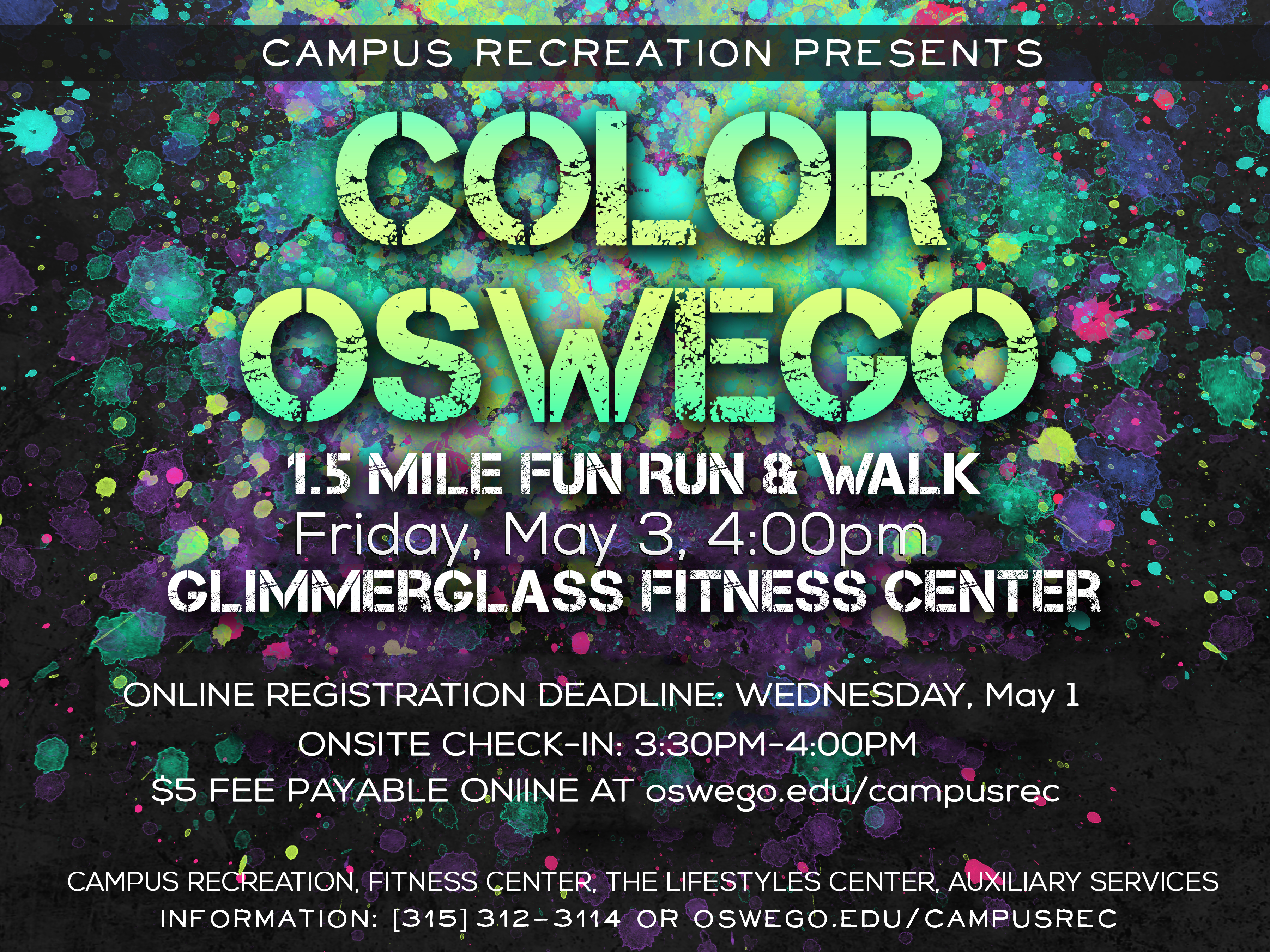 Online Registration Deadline: Wednesday, May 1st
Date: Friday, May 3rd, 4pm
Location: Glimmerglass Fitness Center
Fee: $5 Payable Online
Register at IMLeagues today!
Hurry! Limited spots available. 
Color Oswego is sponsored by Campus Recreation, Fitness Center, and Lifestyles Center.