Color Oswego
Online Registration Deadline: Wednesday, May 1st
Date: Friday, May 3rd, 4pm
Location: Glimmerglass Fitness Center
Fee: $5 Payable Online
Register at IMLeagues today!
Our annual Color Run is back! It's a 1.5 mile fun run/walk, where colored powder is showered upon participants. Color Run t-shirts are limited to the first 200 registrants, and registration for the event in general is limited to 400. Make sure you and your friends register today!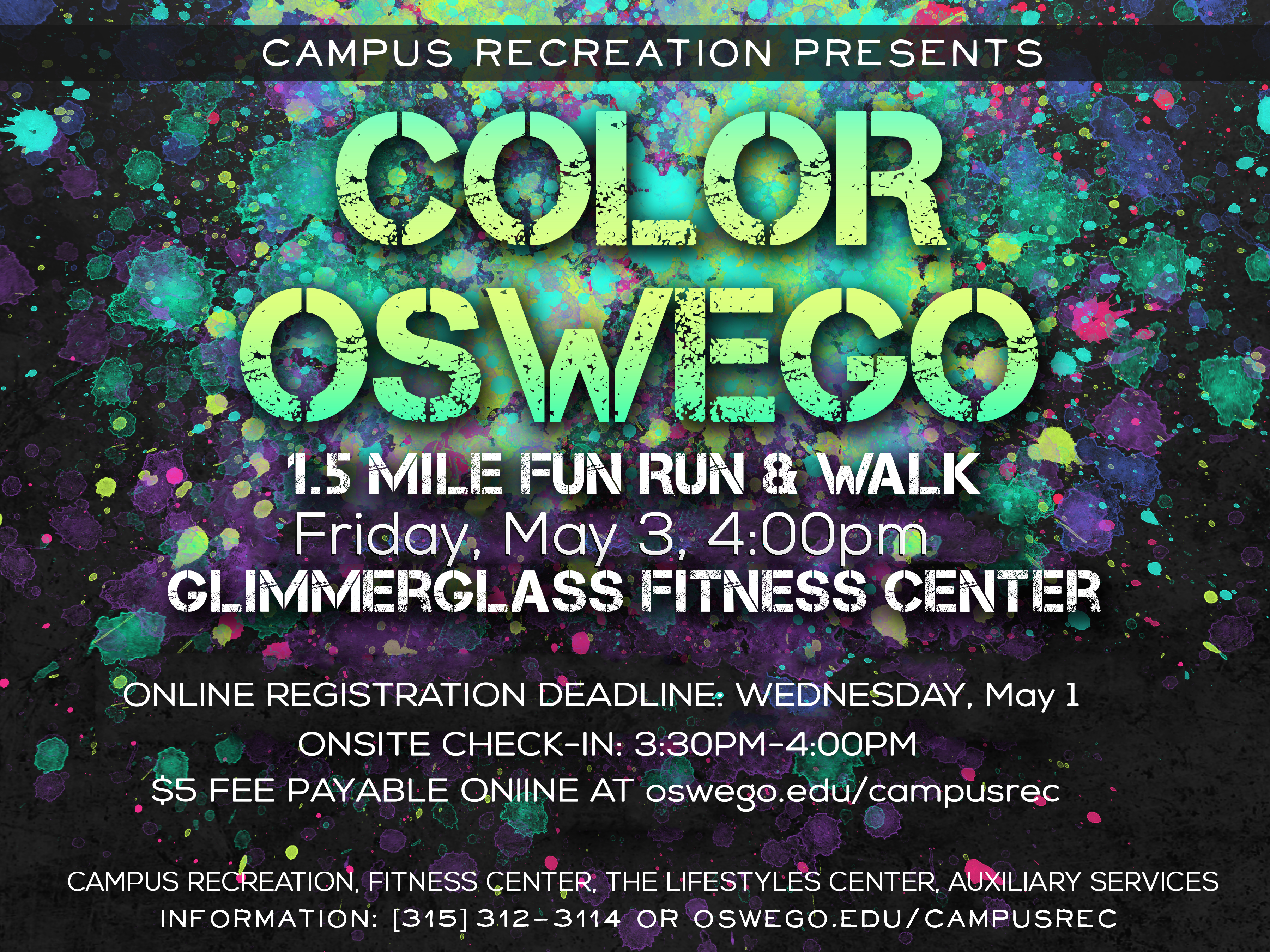 Hurry! Limited spots available. 
Color Oswego is sponsored by Campus Recreation, Fitness Center, and the Care Network.