Student Employment in the Skate Shop
The SUNY Oswego Skate Shop employs reliable, conscientious students who work on a part-time basis to provide staffing for regular Open Skate sessions, the Skate and Shoot program and special skating events.  Students who staff the Skate Shop work in the following positions:
SKATE SHOP ATTENDANTS - assist in the opening and closing of the Skate Shop, operate the cash register while collecting fees, check-out and check-in rental skates, operate the sound system, and provide support to customers as needed.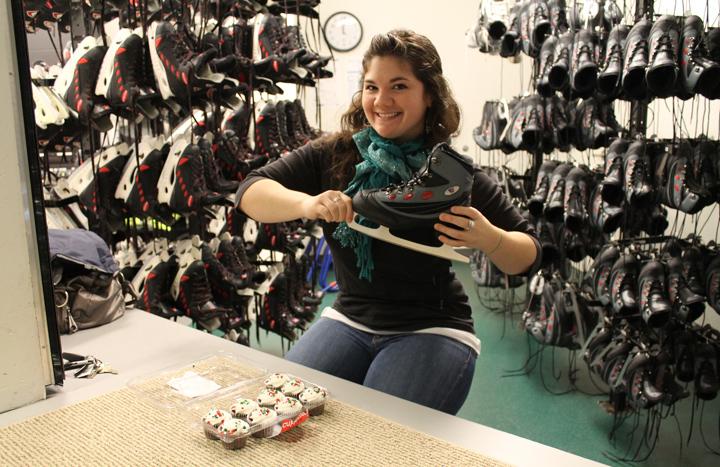 SKATE GUARDS - assist in the opening and closing of the Skate Shop, provide on-ice supervision during open skating and special skating events, monitor participants for safe skating practices, ensure compliance with established Open Skating Rules, alert skaters and rink staff to unsafe ice conditions, assist participants who have fallen, and initiate first aid procedures as necessary.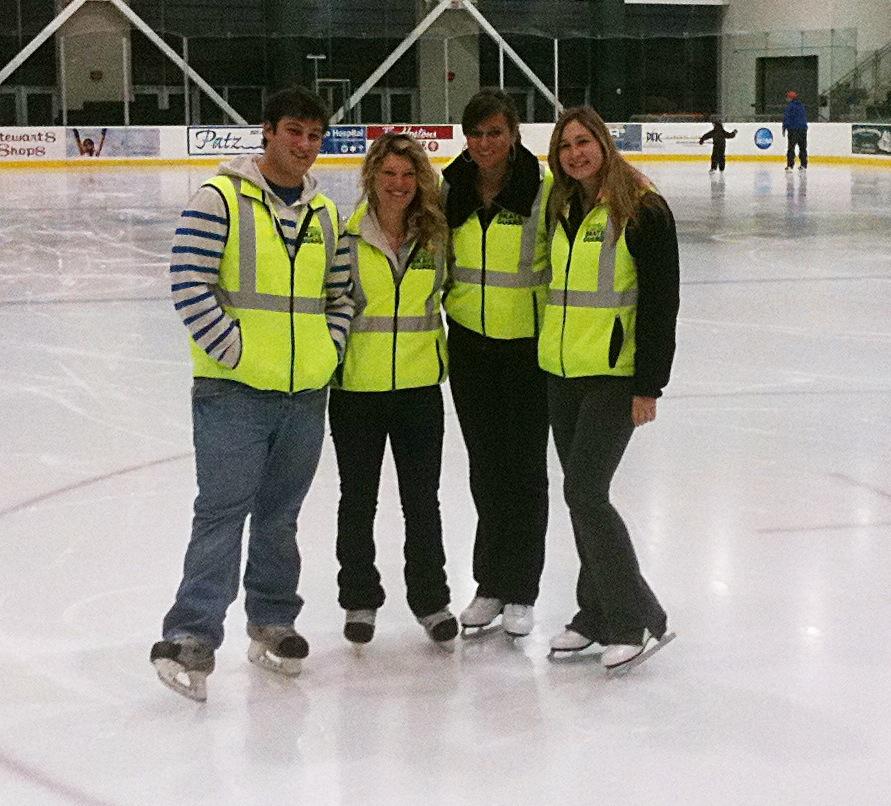 ICE SKATING INSTUCTORS - provide on-ice lessons during regular Open Skate sessions for groups of participants who want to improve their ice skating skills. 
SKATE AND SHOOT COORDINATORS - check-in Skate and Shoot participants and supervise their on-ice activities to ensure compliance with established program rules and policies. 


QUALIFICATIONS
When hiring students for a position with the Skate Shop, preference is given for the following:
AVAILABILITY - Skate Shop Employees must be available for at least 2 regular shifts per week, and as needed for special events.  Regular shifts run from 11:30 AM to 2:15 PM on Mondays, Tuesdays, Thursdays, Fridays; from 5:30 PM to 7:45 PM on Sundays; and from 6 PM to 8:15 PM on Tuesday evenings.
ICE SKATING SKILLS - Skate Shop Employees must be able to work as needed in the Shop or on the ice,  so ice skating skills are required. 
FIRST AID TRAINING - Skate Shop Employees may be required to administer basic first aid to injured customers, so prior training or certification in this area is preferred.
CUSTOMER SERVICE SKILLS - Student Employees must have the ability to interact with Open Skate customers in a courteous and competent manner.
CASH HANDLING SKILLS - Student Employees must be able to learn how to operate a cash register and accurately make change for cash transactions.

APPLYING FOR A JOB
Applicants can complete and submit the e-form version of the Skate Shop's Application for Student Employment, which can be sent by e-mail directly to the Skate Shop Manager or download as a PDF.  Printed copies of completed applications can be dropped off or mailed to:  Tim Graber, Department of Campus Life, 135 Marano Campus Center, SUNY Oswego, Oswego, NY  13126.   [PLEASE NOTE: Applications for employment do not carry over from the previous school year.  Students who apply, but do not get hired, must re-apply in August if they still want to be considered for a position at the Skate Shop.]