Skate Sharpening Services
The SUNY Oswego Skate Shop offers expert sharpening services for figure, hockey and goalie skates.  Skate blades of all conditions (new, dull, rusty) can be sharpened with hollows ranging from 1/4" to 1", as requested by the customer.  (NOTE:  Effective immediately, the fee for sharpening a pair of skates is $7.00.)  Skates can be sharpened while-you-wait during regular Open Skate sessions, or dropped off and picked up at a later date.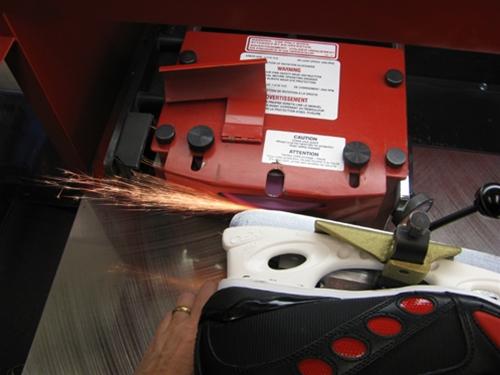 The Skate Shop can check skate blades for straightness, and correct those that are no longer "true".  The cost for this service is $3 per skate.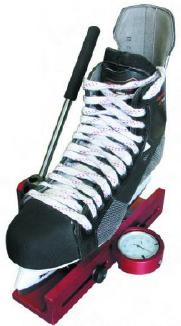 Open Skating + Skate Shop Services