2020 Shanghai Undergraduate Research Forum
Note: This conference has been cancelled for 2020 due to COVID-19 and the health and safety of our students and faculty.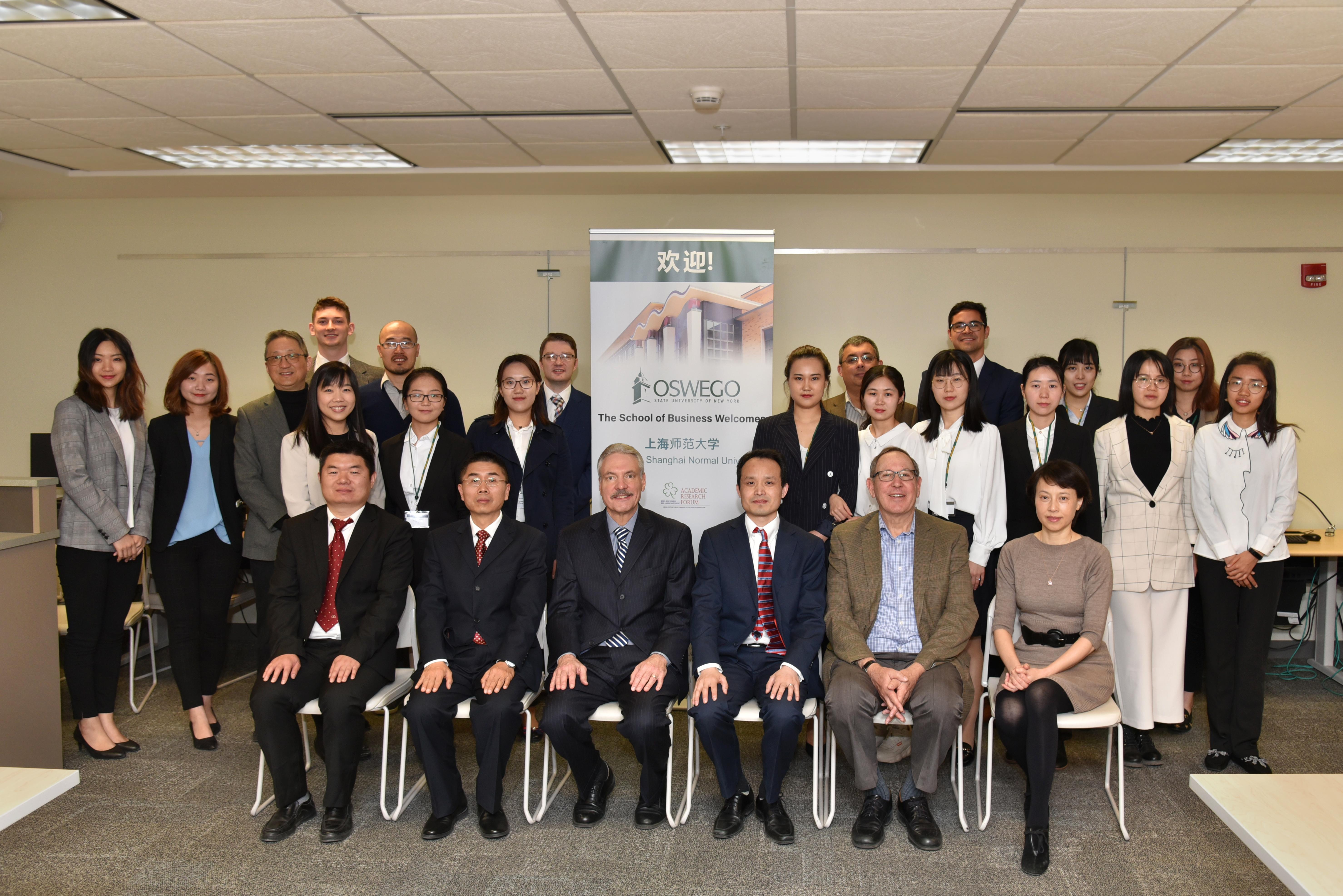 Since 2014, SUNY Oswego and our partner university Shanghai Normal University (SHNU) in China have jointly organized and executed the annual business research forum. The conference brings together business students from both campuses to present research papers before a joint panel of faculty judges from both institutions, pushing both the research and presentational speaking ability of both institutions' students as well as meaningful international ties.
Held on each campus in alternating years, in 2019 SUNY Oswego hosted ten SHNU students and two faculty during QUEST on April 3rd for the 6th annual get together. While on campus the Chinese students interacted with SUNY Oswego students, as well as visit local businesses and see the sites around Oswego. The SUNY Oswego - SHNU academic partnership is perhaps the epitome of international higher education collaboration, encompassing student exchanges each semester, visiting scholar research placements, administrative and faculty collaborations, and this annual student research forum.  
The conference will be hosted in Shanghai in 2020.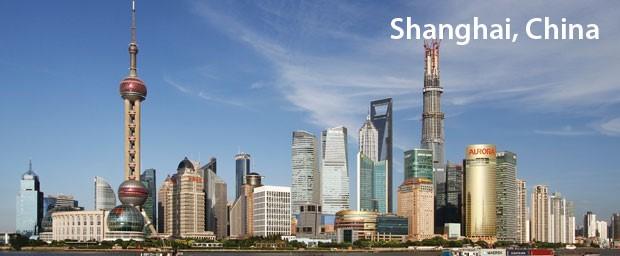 Call for Papers
The Seventh SUNY Oswego-Shanghai Normal University Business Research Forum
Shanghai, China
May 20, 2020

ORGANIZERS:
School of Finance and Business, Shanghai Normal University
School of Business, SUNY Oswego
SCOPE:
This Forum is aimed at bringing together undergraduate/graduate students from all partner universities to present quality research work on all business related fields.
The Forum will be held at Shanghai Normal University, Shanghai China on May 20, 2020.  School of Business of SUNY Oswego (SUNY Oswego) and School of Finance and Business of Shanghai Normal University (SNU) will co-sponsor this annual event. We welcome papers in any academic field within business and economics, especially comparison studies between US /Europe and China that enrich and reshape our understanding of the business policy or practices in these countries.
Papers submitted to the Forum should be original and completed research work.  All papers are subject to review process for selection in the conference.   The top 10 papers will be selected for presentation at the Forum.
Papers should be submitted to Business@Oswego.edu.  All submissions must be received on or before February 28, 2020. Authors can expect to be notified of the acceptance decision by March 7, 2020.
The Forum provides accommodation and meals in Shanghai during the conference to all participants. The Forum also provides opportunities to mingle with local students and sightseeing in Shanghai.  Additional financial support by SUNY Oswego may be available to participants.
Details of the financial support and itinerary in China will be made available in the acceptance letter. Please send your submission early and feel free to circulate this message.  For more information on the Forum email Dr. June Dong at June.dong@oswego.edu or Dr. Hong Wan at hong.wan@oswego.edu .
Photo Gallery