School of Business
The AACSB accredited School of Business offers a range of undergraduate programs, several interdisciplinary programs, an MBA and combined five-year BS/MBA and BS/masters of programs to approximately 1,650 undergraduate students and 200 graduate students. Housed in renovated Rich Hall, our classes provide practical skills and project-based learning to complement theory, with a strong and successful alumni network that can help you during and after your college years. Graduate students have the option of taking classes online or at the Metro Center branch campus in downtown Syracuse.
With our growing enrollments, we work to expand international experiences for students, to reach out to part-time graduate students, and to be more fully engaged in regional economic development. Graduates of Oswego's business programs are highly successful with careers ranging from the corporate sector to non-profit/government agencies to entrepreneurial enterprises.
A talented and experienced team of faculty and administrative staff helps shape and guide an outstanding experience for our students. The Center for Accounting Research and Education, as well as the Human Resource Management Center are among the special features of our school.
For a virtual tour of the campus and to browse photos of Rich Hall please click here.
If you're new to campus or the business programs, check out our laptop recommendation (PDF).
In the News:
We are thrilled to announce that we had seven students place in the top 10 of their competitive events at the 

Phi Beta Lambda National Leadership Conference!  In addition to these stellar results, Matthew Bergstol will be serving as New York State Phi Beta Lambda Treasurer.  SUNY Oswego certainly represented well!!

On June 22nd, SUNY Oswego welcomed SRC, Inc.'s graduates for a special commencement ceremony in Sheldon Hall ballroom. Congratulations graduates!! See video footage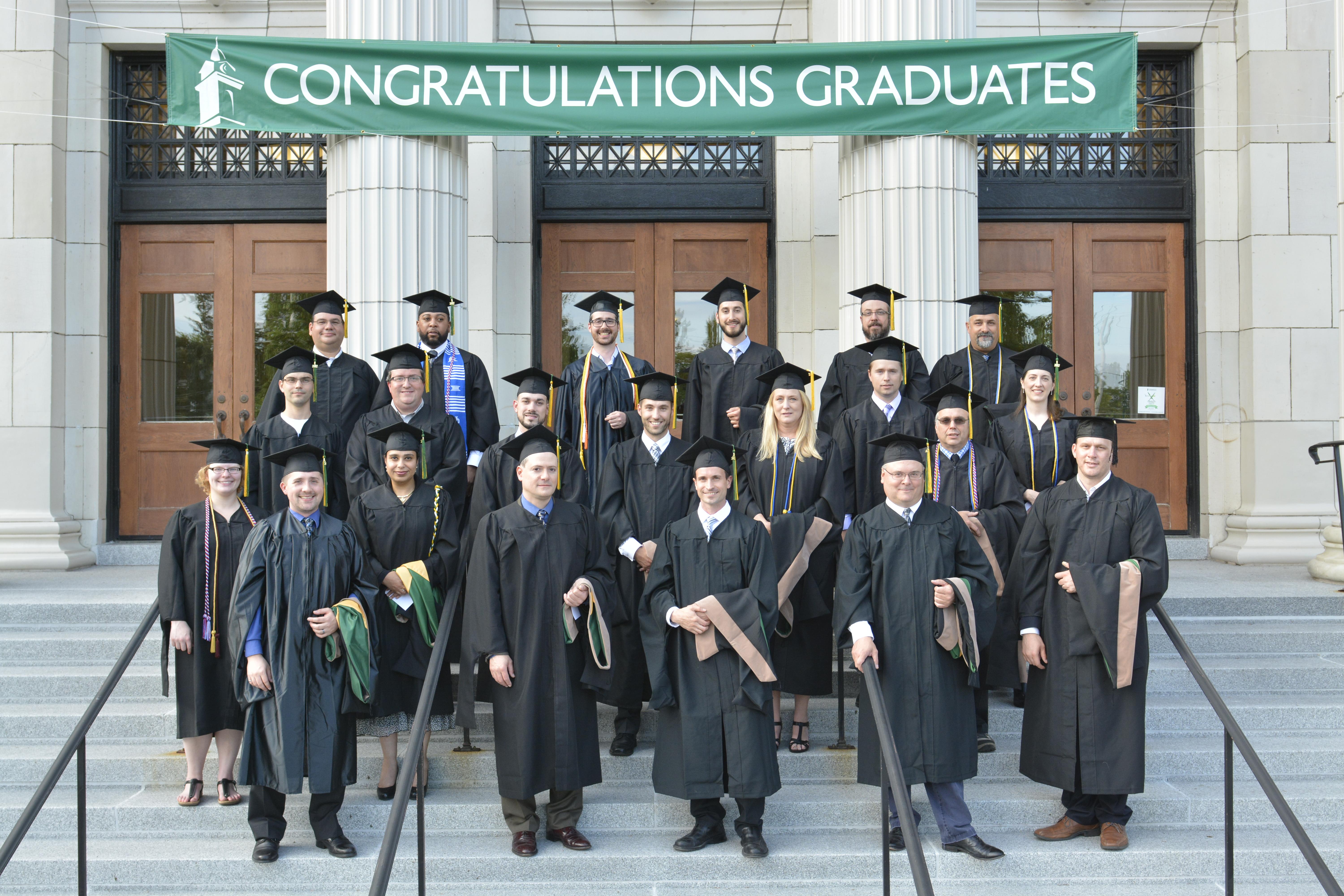 U.S. News ranks the School of Business MBA Program in the top-5 Nationally for Enrollment of Women! Read the full article here
Professor of Accounting, Heather Losi, co-coordinated the annual Career Opportunities in the Accounting Profession (COAP) Program for minority high school students. The event was a huge success!  Check out what the students had to say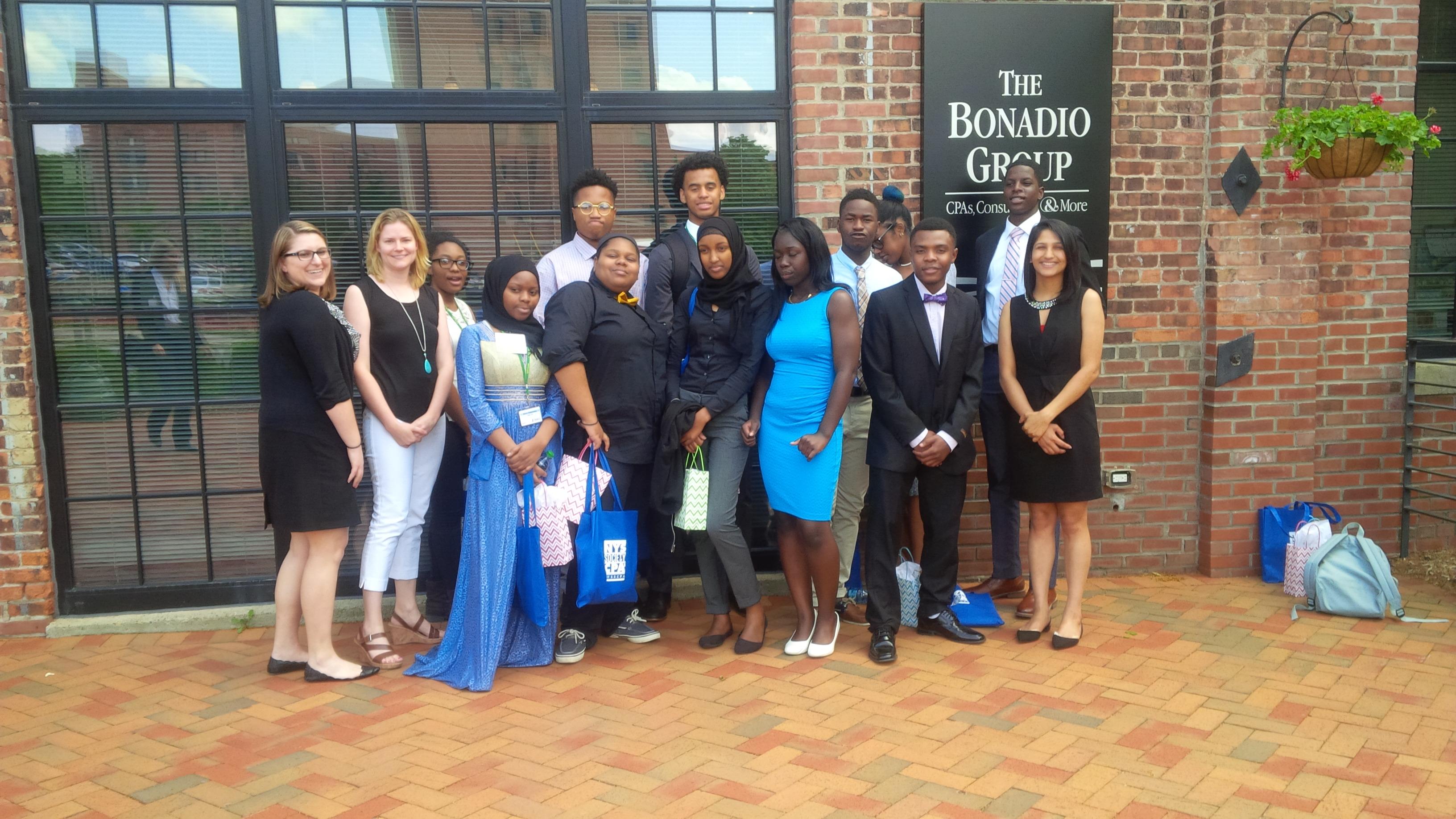 The School of Business is proud to announce that the Human Resource Management Major received the SHRM recertification. 
On April 27th, 

Dr. Sarfraz Mian was a keynote speaker at the International Research Conference on Science and Technology Entrepreneurship Education in Toulouse, France.
Upcoming Events:
On October 30th, SUNY Oswego will host Conversations in the Disciplines, "Business Incubators & New York State: New Strategies for Economic Renewal." The event will include various featured speakers!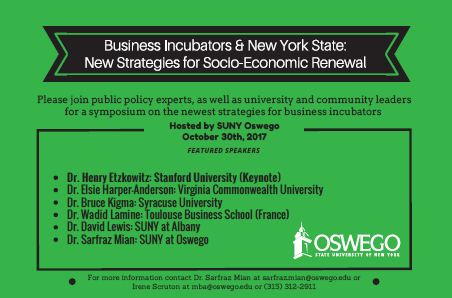 Trending in Tech:
The School of Business is happy with the arrival of their Chromebook cart optimized for virtual apps using 

Citrix

. 

The Chromebook cart is a mobile lab that houses 30 computers which will allow professors to create a computer lab in any classroom! 

Did you know SUNY Oswego School of Business is on Instagram

? Follow us to receive the latest updates and event invitations! Please like and share! @sunyoswegobusiness

The Office of Communications and Marketing is pleased to unveil the college's new NEWS website.  Created to enhance communications with students, faculty and staff on campus as well as our friends, partners, alumni and prospective students and families from around the globe, oswego.edu/news

 now offers an online source of SUNY Oswego stories, videos and media mentions as they happen.