School of Business
The AACSB accredited School of Business offers a range of undergraduate programs, several interdisciplinary programs, an MBA and combined five-year BS/MBA and BS/masters of programs to approximately 1,650 undergraduate students and 200 graduate students. Housed in renovated Rich Hall, our classes provide practical skills and project-based learning to complement theory, with a strong and successful alumni network that can help you during and after your college years. Graduate students have the option of taking classes online or at the Metro Center branch campus in downtown Syracuse.
With our growing enrollments, we work to expand international experiences for students, to reach out to part-time graduate students, and to be more fully engaged in regional economic development. Graduates of Oswego's business programs are highly successful with careers ranging from the corporate sector to non-profit/government agencies to entrepreneurial enterprises.
A talented and experienced team of faculty and administrative staff helps shape and guide an outstanding experience for our students. The Center for Accounting Research and Education, as well as the Human Resource Management Center are among the special features of our school.
For a virtual tour of the campus and to browse photos of Rich Hall please click here.
If you're new to campus or the business programs, check out our laptop recommendation (PDF).
In the News:
•  U.S. News ranks the School of Business MBA Program in the top-5 Nationally for Enrollment of Women! Read the full article here. 
•  VITA, Volunteer Income Tax Assistance program, has been featured in an article on WRVO News! Click the image below to read or listen to the full article.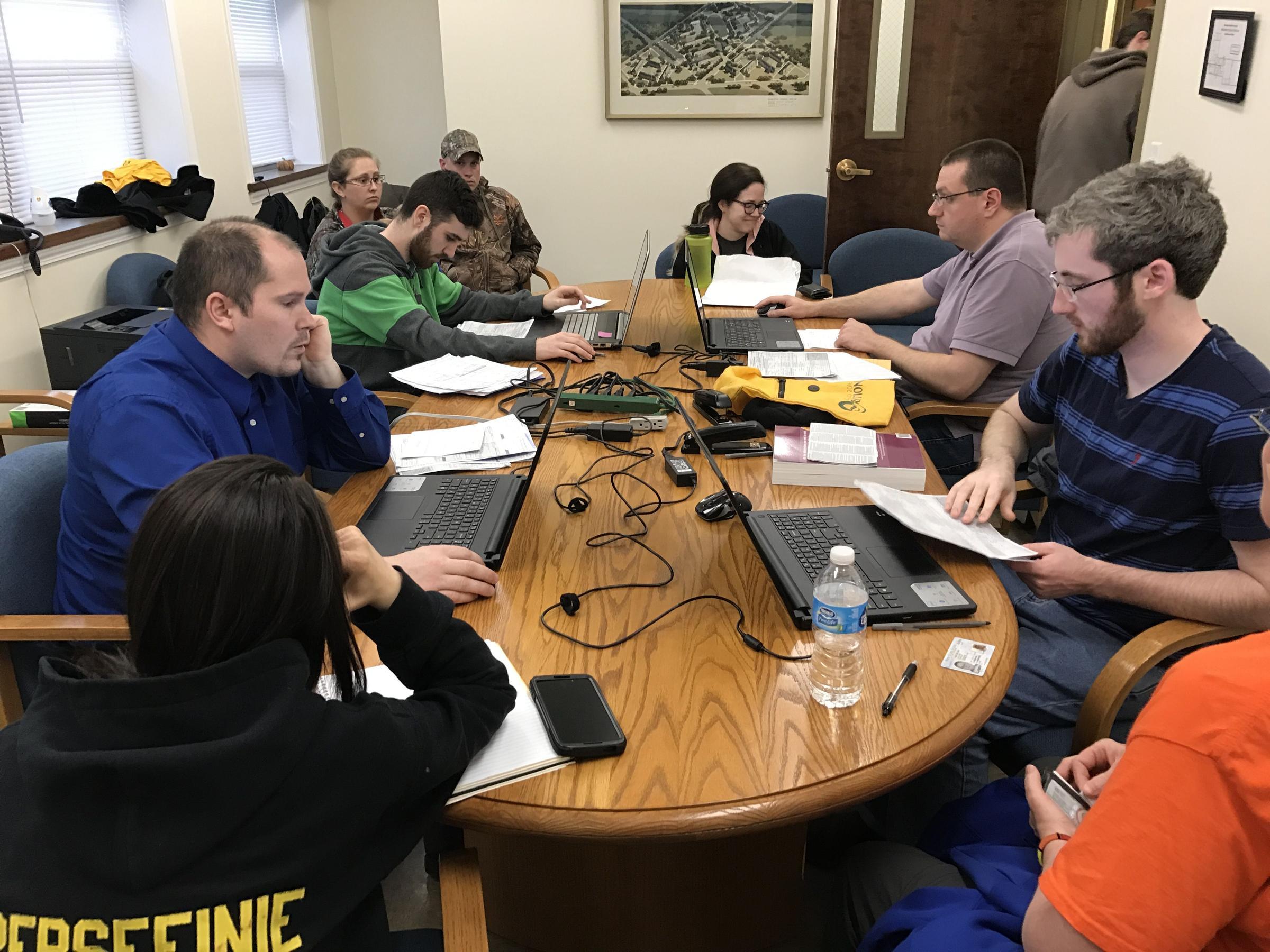 •  VITA, Volunteer Income Tax Assistance program, currently providing free tax-return services to local residents, recently earned perfect marks from an Internal Revenue Service field site visit.  Coordinated by Beta Alpha Psi, the honor society for accounting and finance students, the local VITA program received a 100 percent score of the Quality Site Requirements in its IRS field audit.  To read the full article by SUNY Oswego News,  Student Tax Preparers Get Perfect Marks!
• 
Thank you to everyone who participated in this years 2017 SHNU-SUNY Oswego Student Academic Forum! The event took place Wednesday, April 5th at Marano Campus Center. Students from Shanghai Normal University, as well as SUNY Oswego, presented on quality research topics relevant to business and economics. Again, a big thank you to everyone who helped make the forum a success!
• 
Congratulations to the ENACTUS Club!  ENACTUS competed at Regionals in Washington DC on March 31st and qualified for Nationals in Kansas City in May! Way to Go!
• 
The School of Business is happy with the arrival of their Chromebook cart optimized for virtual apps using 
Citrix
. 
The Chromebook cart is a mobile lab that houses 30 computers which will allow professors to create a computer lab in any classroom! 
• The Zonta Club of Oswego is accepting applications for the 2017 Jane M. 
Klausman

 Business Scholarship. The deadline to receive applications is May 1, 2017. Completed applications can be sent to Kris Bushey, 172 Swift Street, Oswego, NY 13126. The club award is $500, and the winner's application will go on to the district for additional consideration. Copies of the application can be picked up in 332 Rich Hall.
• Please welcome visiting scholar Dr. Bing Xu who comes to us from the School of Management, Nanchang University in Nanchang, Jiangxi Province, China. He will be working closely with Dr. Ding Zhang with research pertaining to supply chain management.
• Please welcome visiting scholar Dr. Xiancong Wu who comes to us from Southwest University of Political Science and Law, Chongqing, China. She will be working closely with Dr. Hong Wan on The Heterogeneity of Institutional Investors and the Impact upon Majority Shareholder Tunneling.
•Did you know SUNY Oswego School of Business is on Instagram? Follow us to receive the latest updates and event invitations! Please like and share! @sunyoswegobusiness
• The Office of Communications and Marketing is pleased to unveil the college's new NEWS website.  Created to enhance communications with students, faculty and staff on campus as well as our friends, partners, alumni and prospective students and families from around the globe, Oswego.edu/News now offers an online source of SUNY Oswego stories, videos and media mentions as they happen. 
• File your taxes for free with VITA!