Mr. David Hochman
Founder & Former Executive Director, Business Incubator Association of New York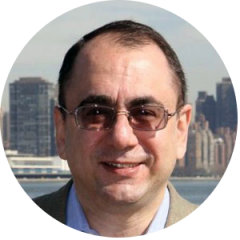 Mr. David Hochman is a consultant in technology-based economic development, serving clients in the government and nonprofit sectors.
Mr. Hochman is a long-time affiliate of Battelle's Technology Partnership Practice (recently reconstituted as TEConomy Partners LLC), where he co-authored several landmark studies, and has consulted to many state governments and nonprofit intermediaries, that are supporting regional strategies for innovation-based economic development. He also maintains an independent consulting practice in the New York City area and recently completed 10+ years of service as founding executive director of the Business Incubator Association of New York State. During that time, he was a board member of the New York State Economic Development Council, co-heading an innovation section.
Earlier in his career, Mr. Hochman served as Deputy Director of the former New Jersey Commission on Science and Technology, where he guided a $125 million program of capital investment and annual operating grants for a network of academic/industrial research centers and associated commercialization programs.
Mr. Hochman holds an A.B. in History and Philosophy of Science from Princeton University and an MBA in Finance from NYU's Leonard N. Stern School of Business. He was an Adjunct Associate Professor at NYU's Robert F. Wagner Graduate School of Public Service.
Mr. Hochman has been honored by the Mayor and City Council of Philadelphia for contributions to community development while a resident of that city in the early 1990's, and by the New York State Senate for his work with the State Incubator Association 2005-2016.