Dr. Henry Etzkowitz
Stanford University (Keynote)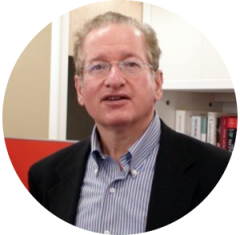 Dr. Henry Etzkowitz is the Senior Researcher at the H-STAR Institute, Stanford University and a Visiting Professor at the School of Management, Birkbeck College, London University and Edinburgh University Business School, UK. Prior to coming to Stanford, he held the Chair in Management of Innovation, Creativity and Enterprise at Newcastle University, UK and served as Visiting Professor at SUNY Stony Brook.
Dr.  Etzkowitz is a scholar of international reputation in innovation studies as the originator of the 'Entrepreneurial University' and 'Triple Helix' concepts that link university with industry and government at national and regional levels. He is credited for initiating the 'Professors of Practice' academic track and the 'Novum Trivium', an undergraduate degree program proposed as a contribution to the Bologna process.
As President of the Triple Helix Association, Dr. Etzkowitz is at the center of a unique international network of several hundred scholars and practitioners of university-industry-government relations. He is also the co-founder of the Triple Helix International Conference Series, which has produced a series of books, special journal issues and policy analyses since 1996.
Dr. Etzkowitz is the author of several books including: Triple Helix: University, Industry Government Innovation in Action; MIT and the Rise of Entrepreneurial Science; co-author of Athena Unbound: The Advancement of Women in Science and Technology Public Venture Capital, and Universities and the Commercialization of Knowledge: New Dimensions for the 21st Century (in Press). He also co-authored "The Coming Gender Revolution in Science" in The Handbook of Science and Technology Studies. He publishes regularly in Research Policy, Science and Public Policy, R&D Management, European Planning Studies and Minerva