Dr. Elsie Harper-Anderson
Virginia Commonwealth University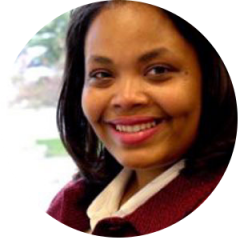 Dr. Elsie Harper-Anderson is an Assistant Professor of Urban and Regional Planning at the Wilder School of Government and Public Affairs at Virginia Commonwealth University. Her research focuses on strategies for strengthening the connection between workforce and economic development through entrepreneurship. Her latest studies on 'mapping of the entrepreneurial ecosystems' allow re-conceptualizing of regional entrepreneurship. The research provides comprehensive analysis of various entrepreneurial ecosystem components, with an understanding of how models vary across differing regional contexts. Her work on business incubation and entrepreneurship ecosystems has been published in book chapters, policy reports and major scholarly journals such as Economic Development Quarterly and the Journal of Planning Education and Research. Dr. Harper-Anderson teaches courses in economic development, economic geography, and urban development policy.
Dr. Harper-Anderson has served on the faculty at American University, University of Michigan, the University of California, Berkeley and Ball State University. She also served as a Visiting Scholar at the University of Illinois, Urbana-Champaign. Dr. Harper-Anderson was appointed the inaugural Ariel Investments Visiting Research Fellow at the Chicago Urban League in 2008. She is also the Founder and CEO of Regional Economic Policy Research L.L.C., a research and consulting firm. 

Prior to joining academia, Dr. Harper-Anderson worked as a Social Scientist evaluating federal, state, and local economic development for federal agencies including DOL, EDA, and HUD.
She earned a Ph.D. in City and Regional Planning, from University of California, Berkeley and an M.S. in Public Management and Policy from Carnegie Mellon University.