Dr. David Lewis
SUNY Albany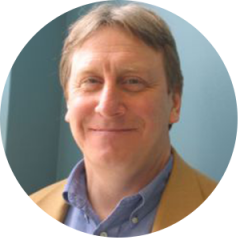 Dr. David Lewis is an Associate Professor of Geography and Planning at the University at Albany, SUNY and Affiliated Faculty with the Rockefeller College of Public Affairs and Policy and the Lewis Mumford Center. He has extensive experience in regional economic development planning and implementation.
From his early research on industrial location and innovation to brownfield redevelopment, onto the development of scenic byways and national heritage areas, and more recently, transfer of development rights, Dr. Lewis' research has always been in pursuit of understanding how to create a more sustainable and just future.  Dr. Lewis has testified for the House of Representatives Small Business Committee and has advised the Japanese Ministry of Trade, Economics, and Industry.  The U.S. Department of Commerce published his research on the efficacy of business incubation.   Other research partners include the United States Departments of Interior, Agricultural, and Energy; New York State Departments of Transportation, State, Environmental Conservation, and Empire Development; as well as many local and quasi-governmental agencies, and numerous community-based organizations.  In New Jersey, Dr. Lewis' research has often been the basis of innovative public policies at the local and state level for technology and food incubation policy.
Dr. Lewis earned his MS and PhD degrees in Urban & Regional Planning and Policy Development at Rutgers University.  Prior to entering graduate school, Dr. Lewis owned and operated Creative Contracting.  While earning his Ph.D., he co-founded Local Empowerment, a community development consulting firm.