Dr. Bruce Kingma
Syracuse University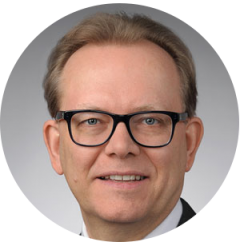 Dr. Bruce Kingma is a leading educator and researcher in entrepreneurship, economic development, online education, and the economics of information, library science, and nonprofit management. He has held academic appointments at Syracuse University, the University of Texas at El Paso, Victoria University of Wellington, The University of British Columbia, Case Western Reserve University, The University at Albany, and Texas A&M University.  Dr. Kingma has a joint appoint in the School of Information Studies and the Whitman School of Management at Syracuse University.  He previously served as the Provost for Entrepreneurship and Innovation.
Dr.  Kingma transformed entrepreneurship education at Syracuse University to focus on helping students, veterans, faculty, and community members start ventures.  The "Syracuse Model" of entrepreneurship education increased enrollments in entrepreneurship courses 3.5x to over 7,500 annually; raised over $30m in funding; and resulted in over 100 new student ventures every year.  Dr.  Kingma also led the campus Scholarship in Action initiatives connecting the campus to the community in economic development, the JP Morgan Chase Partnership ($30m), and started WISE education—a consortium of 15 universities across the globe that partner in online education.
Dr.  Kingma has received the Deshpande Foundation Award for Excellence in Curriculum Innovation in Entrepreneurship, The Leavey Award for Excellence in Free Enterprise Education from the Freedoms Foundation, The Community Entrepreneurial Leadership Award from Syracuse University, The Excellence in Distance Education Award from the American Distance Education Consortium, and the Excellence in Online Education from the Sloan Foundation.