Get involved
A wide range of clubs encourage majors (and non-majors) to network, pursue leadership opportunities and seek experiences outside the classroom.​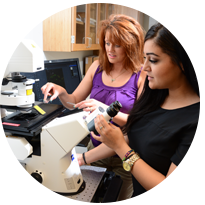 Biology Club
​This academic club covers all aspects of the field that benefits Oswego students, staff and who share an interest in the Biological Sciences.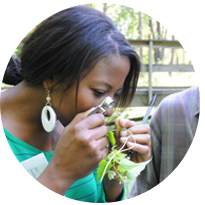 Ecology Club
This club aims to educate and spread awareness of ecological issues, both on campus and in the surrounding community, promote ecological research opportunities, enhance the curiosity and interest of undergraduate students in ecology and to diversify the field.​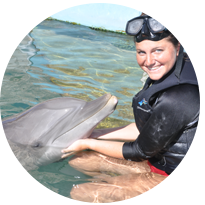 Zoological Student Association (ZSA)
​Open to all students, this organizations advocates for animals through volunteering and organizing events, and aids students in gaining experience and skills that will help on the journey to becoming successful zoologists.
Pre-Dental Society
The pre-dental club allows students to learn about the wonderful career opportunities in dental medicine. Students can participate in educational, community and social activities that help broaden their knowledge of this profession and enable them to become excellent dental-school applicants.​
Pre-Health Care Club
The club supports Oswego students who put in great effort to become well-rounded individuals aspiring to work in the healthcare field. The group brings in guest speakers currently enrolled in a healthcare professional program or working in the healthcare field, brings together like minds to maintain academic excellence in their undergraduate degrees and provides admissions assistance during the intricate application processes.​
Pre-Veterinary Club
The Pre-Veterinary Club enables, supports and provide experience for future veterinarians in the future. This fairly new organization invites students to actively participate in the development of its community.​