Welcome to SUNY Oswego!
The sound of waves on the lakeshore. A taste of Lakeside Dining. The buzz of students in Marano Campus Center. Browsing Penfield Library's collections. The roar of Lakers on game day. These are just a few of the things we wish you could experience. Until in-person visit events resume, we're eager to help you explore SUNY Oswego from home!
You can connect with us through a variety of virtual visit options below or simply stay in touch at admiss@oswego.edu or 315-312-2250.
Featured Live Webinars
How to Register
Live webinars require pre-registration. Click the browse links to locate and register for each webinar date that you would like to attend. You may also register family and guests. Registrants will receive an email confirmation with an access link and reminders as your webinar approaches. New events and dates are added frequently so check back often!
Information Programs
Don't miss this overview of SUNY Oswego and the admissions process. Learn more about Oswego and webchat with Admissions Counselors. ~60 minutes.
Browse Info Programs
Spotlight Sessions
These webinars take deeper dives into popular topics such as Academics, Financial Aid, Career Services, the Educational Opportunity Program and more! ~60-90 minutes.
Browse Spotlight Sessions
Guided Tours
Attendees get a real-time, student-guided tour of campus. ~30-60 minutes.
Browse Only Guided Tours
Ask Me Anything
Current students conduct these informal Q&A sessions. They're a great way to learn about what it's like to be a Laker from a Laker. ~60 minutes.
Browse Ask Me Anything Sessions
Road to Oz Power Hours
This special series is for parents and supporters of high school students applying to college. Each 60-minute webinar will highlight an aspect of the college search process to help you and your student master all there is to know about what comes next. ~60 minutes.
Browse Power Hours
SUNY Oswego On Demand
Explore a variety of media at your own pace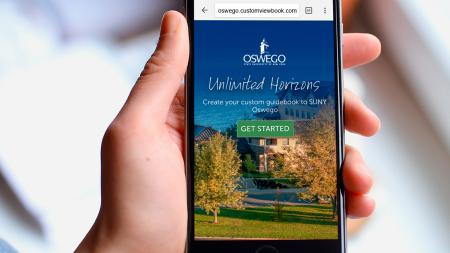 Build a Viewbook
Tell us about your interests and we'll create a guidebook just for you. Explore academic programs, campus life, support services, and learn more SUNY Oswego.
Build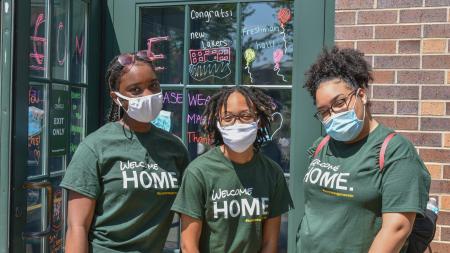 Pre-recorded Sessions
We've recorded many of our webinars so you can watch them wherever and whenever you want to. You can search each video transcript to target conversations that interest you.
Watch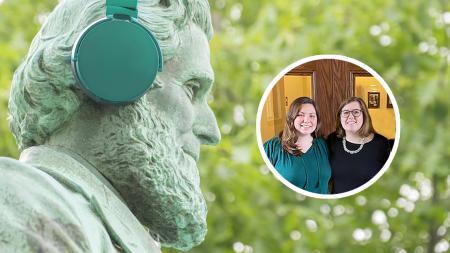 Student Voices
Cassie Carudo and Cloey Olkowski, members of the Oswego Class of 2020, host The Road to Oz podcast where they and their guests share advice, tips and information for prospective students.
Listen
Virtual Drop-In Hours

Drop in via Zoom Starting December 7th
2 - 4 p.m. Monday, Wednesday, Friday
4:30 - 6:30 p.m. Tuesday, Thursday
For appointments outside of drop-in hours please email us at admiss@oswego.edu.
Email A Laker
Reach out via our email form to learn more about life at Oswego from students living it.
Office
Admissions
229 Sheldon Hall
Hours
8 a.m. - 4:30 p.m.
Monday - Friday