Overnight Host Program
Congratulations on being admitted to SUNY Oswego!
Before you make your final college decision, it's important to consider all aspects of your college experience- from academics to residential life.
With our Nights on the Lake program, admitted high school students are paired with current Oswego students and stay overnight in a residence hall to allow a true 24-hour Oswego campus experience.

At an overnight visit you will be able to experience:                                                                           
Meals in one of our 4 resident dining centers
A stay in one of our 13 residential communities
Classes in our academic buildings
Club meetings, fitness classes & other campus activities!
Our Spring 2016 program will be running most weekdays from February 9 - April 19th.
The overnight program will only run Sunday - Wednesday. Weekends are excluded. 
Please register for the day and time you plan to arrive at Oswego. Arrival times are 11:30 AM or 3 PM at the SUNY Oswego Admissions Office.
Any questions? Please call 315.312.2250 or email overnights@oswego.edu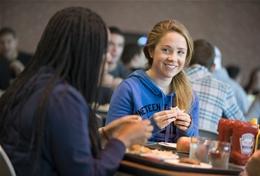 Register now: Spring 2016 Overnight Visit
Schedule an overnight visit by completing our registration form.  A two week notice is required for your reservation.  Once your request has been submitted, please allow 10 days PRIOR to your visit before you contact our office. Upon reservation, a confirmation email will be sent out with additional information. 
Past program experiences
"Stacy was so friendly!! She made everything enjoyable and made sure I was comfortable. She made me feel included with her group of friends and anything we did together. I couldn't have asked for a better host. We are planning on staying in touch."

Nadia Y. 
Spring 2013
SUNY Oswego Class of 2017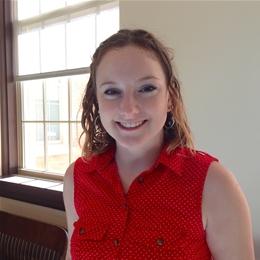 "She treated me like I was a friend, not just like I was a complete stranger. We shared stories and we really got to know each other. She took me to the places on campus that I really wanted to see. She was also very insightful about the campus and the school itself."  
Sheyenne W.
Overnight Student Spring 2013            
SUNY Oswego Class of 2017  
"It was a great learning experience for me. And I can't wait to attend in the fall!"    
Matt C. 
Spring 2013 
SUNY Oswego Class of 2017
"My host made me feel right at home.  He introduced me to other students, totally entertained me and escorted me to my class the following morning."
Ian C.
Spring 2013 
SUNY Oswego Class of 2017