Laker Turf Stadium kick-off ceremony
Prior to the men's soccer game, SUNY Oswego President Deborah F. Stanley will officially open the facility together with Vice President for Student Affairs Jerald Woolfolk, Director of Athletics Sue Viscomi and esteemed alumnus and member of the 1966 SUNYAC men's soccer championship squad Dan Scaia, a 1968 Oswego graduate. The first 200 students in attendance will receive a free "Laker Turf Stadium Kickoff" T-shirt and a free soft pretzel. Free. 312-3056.
Location: Laker Turf Stadiium
Tuesday, Sept 1, 3:30 p.m. - 4 p.m.

Concert: Bach cello suites by Matt Haimovitz
Renowned Israeli-born soloist Matt Haimovitz performs all six Bach cello suites, while visiting four Central New York locations. (The "moveable feast" begins with a Tuesday live-at-noon broadcast from the studios of WCNY FM (91.3), followed by a 3 p.m. appearance at the River's End Bookstore. The musical tour resumes at 5 p.m. Wednesday at Tyler Gallery in Penfield Library.) The remaining suites at 7:30 p.m. Sheldon Hall: $15 ($5 for SUNY Oswego students), including parking in lots adjacent to and across Washington Boulevard from Sheldon Hall. http://www.oswego.edu/arts. 312-2141.
Location: Ballroom, Sheldon Hall
Wednesday, Sept 16, 7:30 p.m. - 9:30 p.m.

Women's Soccer vs. St. Lawrence
Free. 312-2488
Location: Oswego, NY- Laker Soccer Field
Tuesday, Sept 1, 4 p.m. - 6 p.m.

Men's Soccer vs. St. Lawrence
Free. 312-2488
Location: Oswego, NY, Laker Turf Stadium
Tuesday, Sept 1, 4 p.m. - 6 p.m.

2015 New Jersey Event
Find out more and register: http://bit.ly/1T3Y0iT
Location: Ridgewood Country Club 96 W. Midland Ave., Paramus, N.J.
Thursday, Sept 17, 6 p.m. - 9 p.m.

GOLD Third Thursdays
Visit http://www.facebook.com/events/453070221388940 for the latest locations or suggest your own!
Location: Various Cities
Thursday, Sept 17, 6 p.m. - 8 p.m.

LIVE. LEARN. INTERN. SERVE.
Institute on Philanthropy and Voluntary Service
www.DCinternships.org/IPVS
Summer 2015 ~ Two program options: 4-week or 8-week
Priority Application Deadline: February 10

Looking for a way to make a difference? Come to Washington, DC and have an impact this summer!

LIVE in the heart of Washington, DC, the city that attracts as many as 40,000 interns a year.

You will live just blocks from the national monuments, State Department and White House on the campus of George Washington University. Fully furnished housing and roommate matching are provided as part of our comprehensive program.

LEARN what it takes to be an effective leader through academic coursework and professional development opportunities.

Our unique curriculum is designed to complement your DC experience with upper-level courses. Earn 3 to 9 academic credits through courses accredited by George Mason University and taught by top rated faculty from GMU and other prestigious universities.

Outside of class, you will experience the following leadership and professional development activities:
Guest Lecture Series featuring Public Policy Experts, Humanitarians & Philanthropists

Mentor Program with DC Professionals
Professional Development Seminars
Roundtable Discussions & Networking Receptions
Behind-the-Scene Briefings at Key Washington Institutions
INTERN with a nonprofit organization and work on the front-lines to solving local and national issues.

You are guaranteed an internship placement. We have been creating academic internship experiences for over 40 years and work with local and national nonprofit organizations across all issue areas including education, environment, healthcare, homelessness/hunger, women's issues and more. Our staff works closely with you to find the best internship match for your interests and qualifications.

SERVE the greater DC community through service projects and fundraising events.

Take part in hands-on service projects mentoring at-risk youth, revitalizing urban green spaces, tackling public health issues and much more. In addition to direct service, you'll get to impact the community through a student-led grant process: plan fundraisers to raise money for a local charity of your selection.

*****************************************

APPLY NOW

It's not too early to make plans for the summer! Visit www.DCinternships.org/IPVS to begin an online application today. Students are encouraged to apply by the priority deadline of February 10 in order to receive priority admissions and scholarship consideration.

We award more scholarship funding than any other DC program and strive to make the programs accessible and affordable to the best and brightest students regardless of financial status. Scholarships are awarded based on need and merit with over 70% of students receiving aid.

Questions may be directed to IPVS Program Manager Jesse Schaefer, at jschaefer@tfas.org or 202.986.0384.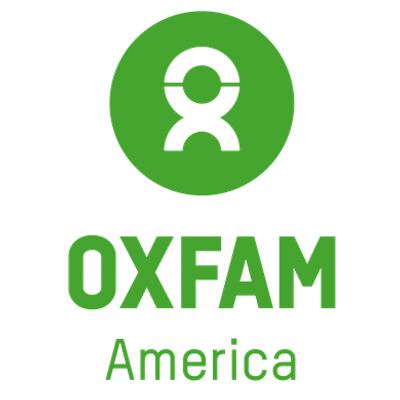 Are you ready to take your passion for fighting hunger and poverty outside the classroom and into your community? Want to help make change and fight for human rights around the world? Know someone on campus who does?

Each year, we choose a select group of undergraduates from around the country to be part of our national social justice training, CHANGE. These incredible student leaders strengthen the tools and skills needed to right the wrongs of hunger, poverty, and injustice. And now's your chance to become one of them!Are you (or someone you know) a good candidate? Apply now!If selected, you'll be part of a year-long program for student leaders - you'll attend a week-long training in Boston, start or join an Oxfam club, and lead an Oxfam campaign on your campus, supported by our staff.As a CHANGE Leader, you will:
Create social change locally and globally;
Receive leadership and advocacy training;
Campaign with us to end poverty and hunger, with a focus on putting human rights first;
Have access to expert skills based training, resources, materials and year-round support from Oxfam staff;
Establish connections and share knowledge with college students from the US and beyond!
Applications are due April 1 - apply and spread the word today!"It changed the way I see humanitarian work and gave me hope that change can happen, even in the face of deeply rooted and complex issues like the food system. After I graduate, I imagine I will work with an "Oxfam mentality" as I enter my career." - Brian Rice, 2012 CHANGE LeaderWe're looking for students with ideas, energy, connections, and dedication to social justice around the world. You'll gain hands-on experience with advocacy and organizing, along with practical leadership skills that will serve you in future pursuits.The CHANGE Initiative builds leadership, advocacy, and communications skills that help serve you long after graduation. Past CHANGE Leaders have gone on to work for Members of Congress, start their own nonprofit organizations, pursue social justice careers worldwide, and more.Be a part of CHANGE on your campus. Apply and tell others about Oxfam's CHANGE Initiative today!Thanks so much,Nessa Stoltzfus Barge, Youth Engagement Manager
Oxfam America
P.S. - Want to learn more, or have questions? Go to www.oxfamamerica.org/CHANGE or send us an email at change@oxfamamerica.org
You can help students and support the blood supply.
As an American Red Cross blood donor, you know how important it is to donate regularly. Did you know that about half the number of 18 to 24-year-old donors give blood during the summer months compared to the rest of the year? Since donors in this age group account for 25 percent of donations during the non-summer months, this decline can have a big impact on the blood supply.

The American Red Cross is looking for student leaders who want to change that statistic and help support the blood supply. In return, students could win a college scholarship, a gift card and earn a valuable leadership experience.

Here's how you can help! Encourage the high school and college students you know to check out the Leaders Save Lives program and sign up to host a summer blood drive.

A great student leader must:
Be between 16 to 24-years-old.
Host a Red Cross blood drive between June 1 -August 31, 2015.
Collect at least 25 pints of blood and achieve 100 percent of the blood drive goal.
This program also offers an opportunity for high school students to achieve volunteer hours and meet the summer blood donation requirement for the High School Leadership Program.
For more information, visit our website today or call 1-800-RED CROSS(1-800-733-2767).